Great Rates on Virtual Security Guard Services in Calabasas, CA
Guardian Integrated Security provides Calabasas with the best value in virtual security guard services. Our management team has over 60 years of combined industry experience, and is led by licensed security experts who excel at implementing cost-effective security plans that are custom designed to meet the unique needs of each of our clients. By using state-of-the-art CCTV security cameras, two-way speakers, and highly trained remote security guards, we are able to effectively and affordably protect your business from theft, vandalism, trespassing, and other forms of criminal activity. We always use the industry's best practices and are proud members of the California Alarm Association (CAA) and the Electronic Security Association (ESA).
---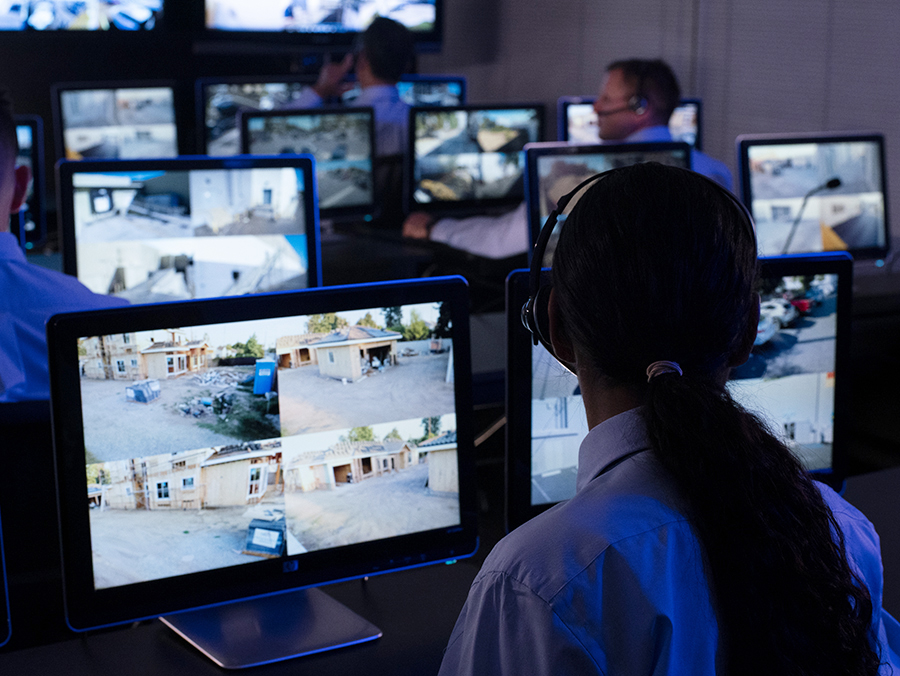 ---
We Provide Calabasas Businesses with Value-Added Protection at a Cost-Effective Price
Guardian Integrated Security is a trusted private security company serving commercial clients in Calabasas, Calabasas Highlands, Hidden Hills, and surrounding areas. Over the years, countless manufacturing facilities, property management companies, storage facilities, scrap metal/recycling plants, car dealerships, banks, offices, and more throughout the Greater Los Angeles area have trusted our team of highly trained and experienced security professionals to deliver customized security solutions and superior private security. With our extensive industry knowledge, advanced surveillance equipment, and well-staffed command center, we're confident that we can provide the protection you need at a very competitive price, no matter your business's size and industry.
Trust Guardian Integrated Security to Protect Your Property
Personalized Virtual Guarding Solutions for Businesses in Calabasas and Surrounding Cities
At Guardian Integrated Security, we believe we offer our commercial clients in the Calabasas area an exceptional value when it comes to virtual security guard services. Our virtual guard services are 60-70% less costly than traditional on-site security guard services, while at the same time providing a significantly higher level of security.
As we cater our services to the unique circumstances and needs of each client, our security programs can involve one, two, or three levels of protection:
Remote monitoring of CCTV cameras equipped with motion sensors.
Proactive virtual look-ins every 30-60 minutes, even if our motion sensors have not been tripped.
Once-a-night patrols by trustworthy live security guards who will arrive to your property in a clearly marked patrol vehicle.
In addition, our CCTV security camera equipment includes essential features such as true night and day clarity, night vision/infrared capabilities, and facial & license plate recognition software.
Remote Security Guard Service for Commercial, Industrial, Manufacturing, Office & Medical Buildings in Calabasas, CA
Our remote security guard services are an ideal solution for nearly any type of business in and near Calabasas, including:
Medical facilities
Manufacturing plants
Storage facilities
Scrap metal recycling facilities
Cannabis facilities
Offices and corporate plazas
Strip malls and retail stores
Parking lots and structures
Industrial facilities
Construction sites
Car dealerships
And more!
24/7 Live Remote CCTV Monitoring • Advanced Surveillance Technology • Fast Police Dispatch
With Guardian Integrated Security, you can rest assured that we will handle any security threat in real time. Our cameras never sleep! If an intruder trips one of our motion sensors, our remote guards can utilize two-way audio speakers to communicate with and inform the suspicious person(s) that they are being watched and recorded. Often this is enough to scare an intruder away. However, in the case of an emergency, our remote guards can provide immediate police dispatch. Because our CCTV security cameras do not stop recording, clients can review footage of an incident and retain it for their use should they decide to prosecute perpetrators in a court of law.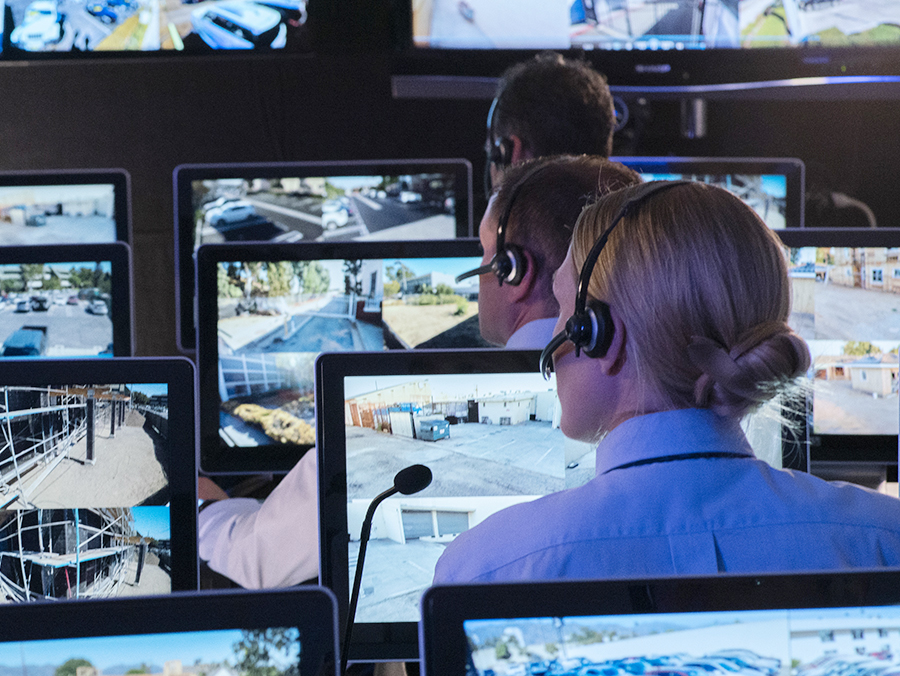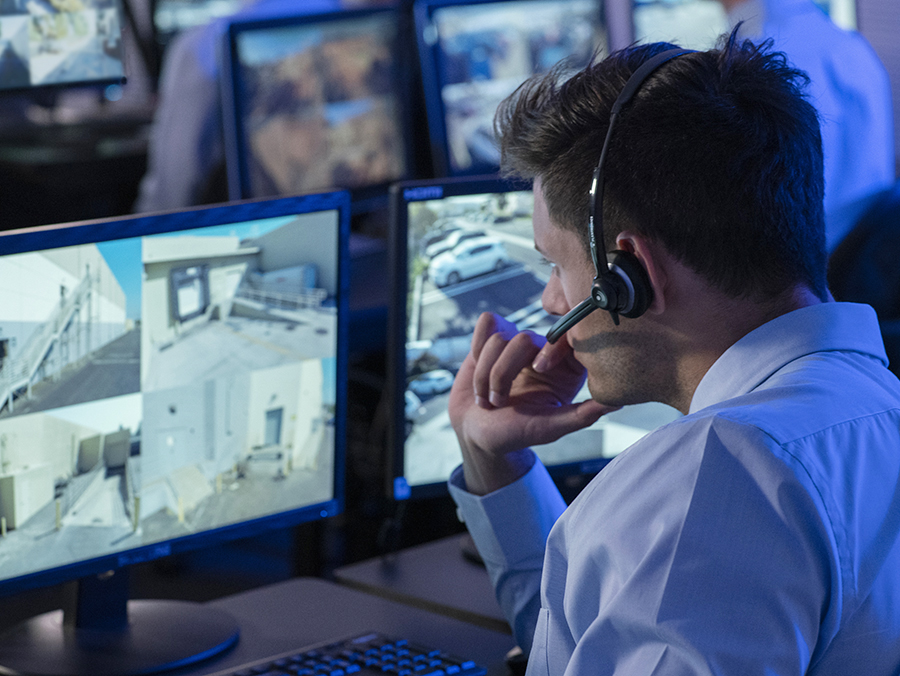 When You Need a Reliable Virtual Security Guard Company that Serves Businesses in & near Calabasas, Hidden Hills & Surrounding Areas, Call Guardian Integrated Security!
Our fully-customizable security plans start with a thorough on-site assessment, conducted by one of our private security experts, to determine the vulnerabilities of your building and property. After discussing your security concerns, priorities, and budget, we will then provide you with a detailed security plan. Just a few of the factors we take into consideration for thorough site coverage include camera placement, blind spots, entry points and exits, and perimeters. Our prices are highly competitive: if you get a lower quote from another virtual guardian company that serves the Calabasas, Hidden Hills, or surrounding LA area, we guarantee to match or beat it.
Guardian Integrated Security Calabasas, Hidden Hills – 91301, 91302 California (CA)
Area code (747/818)