On average, our
virtual guarding services

are

70% less expensive

than
traditional on-site guard services and can potentially pay for itself within

9 months.
Virtual Security Guard Services for LA and San Fernando Valley Businesses
Guardian Integrated Security provides high-quality, affordable virtual guard services to businesses throughout Los Angeles and the San Fernando Valley. Virtual guarding uses state-of-the-art video cameras, two-way audio speakers, motion detectors, and professionally trained guards to remotely monitor your premises in real time and instantly request local law enforcement when necessary. When customized to the specific needs of each business, this innovative private security solution is not only economical but also extremely effective at protecting businesses against theft, vandalism, trespassing, and other criminal activity.
Effective & Affordable Virtual Guarding Solutions for Every Industry
Manufacturing Plants
HOAs
Auto Dealerships
Banks/Financial Institutions
Property Management
Scrap Metal/Recycling
Office Buildings
Business Parks
Warehouses
Construction Sites
Energy Facilities
Retail Stores
Chemical Plants
Parking Lots & Garages
Storage Units/Facilities
Distribution Centers
Medical Facilities
Cannabis Dispensaries
State of the Art Mobile Security Units
24 Hour Remote Guarding & Monitoring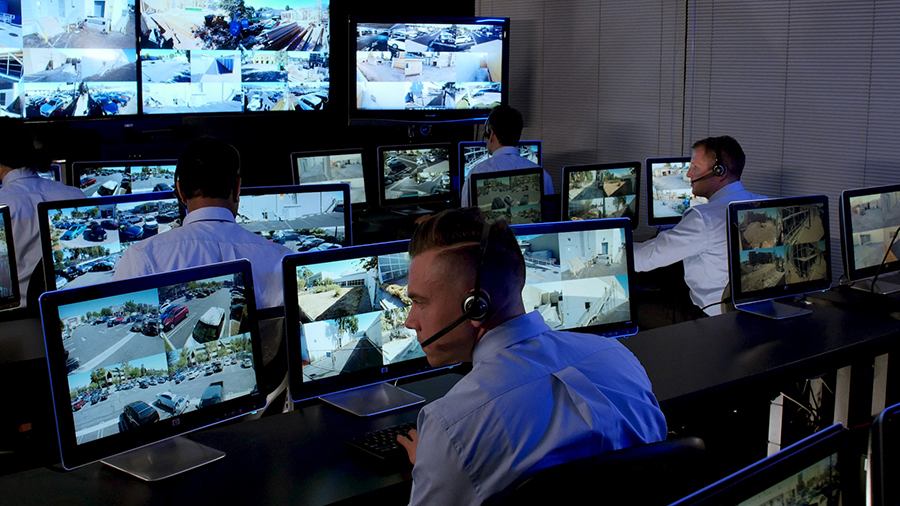 Trust Guardian Integrated Security to Protect Your Property
Keep a Watchful Eye on Your Property 24/7
Have Our Trained, Professional Guards Remotely Monitor Your Security Cameras in Real Time
By using remote-access security cameras and motion detectors strategically placed throughout your property, we're able to reliably detect suspicious persons and activity in real time. The remote guard is then able to use the cameras to assess the situation and communicate via two-way speakers to address the suspicious person or offender. Often, letting them know that they are being watched and recorded, and that local authorities have been called is sufficient to scare the person off. If it doesn't, then you can rest easier knowing that you will often get a much faster response than a call from a traditional guard service. Additionally, the video camera footage can be used in a court of law to help prosecute criminals or disprove workers compensation claims.
Personalized Security Plans Designed for Maximum Effectiveness by Private Security Experts
For maximum effectiveness, we customize our virtual guard services to the needs of each client, starting with an on-site assessment by a member of our management team. Our managers are all security experts with at least 10 to 25 years of experience in the private security industry. They are extremely familiar with each industry's particular security threats and excel at identifying weaknesses and vulnerabilities throughout a site. Once they have a complete understanding of your specific security challenges, they can develop a personalized security plan that allows you to get maximum protection from your allocated budget.
Have Our Dedicated, Trained Virtual Guards Remotely Monitor Your Security Cameras
Call Today for a Free Estimate!