Live CCTV Security Video Monitoring by Remote Guards for Studio City, West Hollywood & Toluca Lake Businesses
Whether you are looking to supplement your standing guard services with a remotely monitored video surveillance system, improve your after-hours security, or cut back on your security costs, Guardian Integrated Security's virtual guard services may offer the ideal solution.
Virtual Guarding Services for Enhanced Protection of Your Property
Virtual guarding relies on using strategically placed, state-of-the-art surveillance equipment monitored in real time by trained guards at our command center to keep watch over your facility 24 hours a day, 365 days a year. With two-way loudspeakers and direct lines to local law enforcement, our remote guards are able to intervene as soon as suspicious activity is detected at your site and immediately alert the local police if they are needed.
---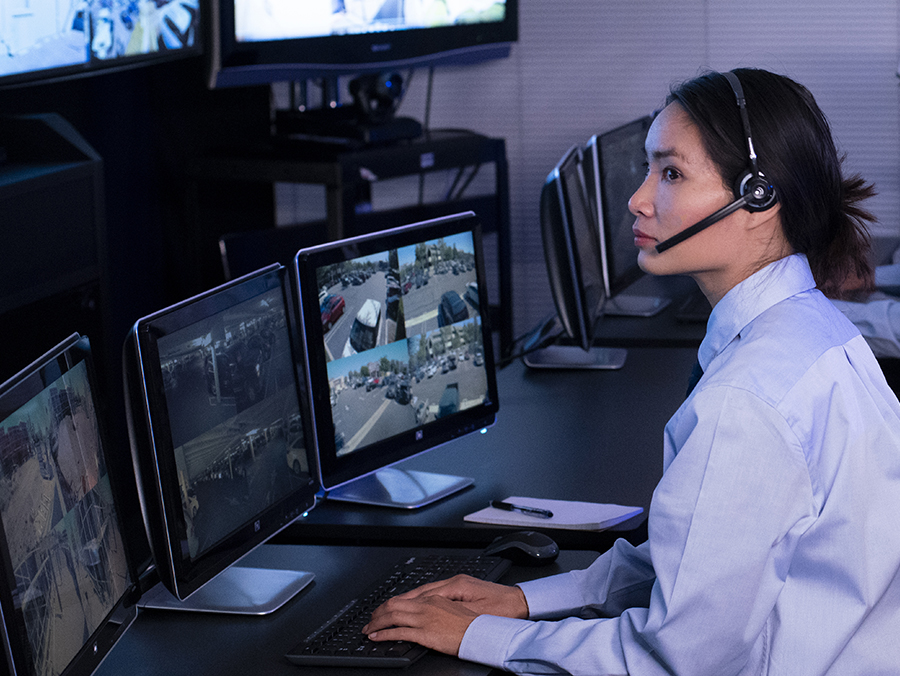 ---
Fully Customizable Programs for Businesses of Any Size & Industry
At Guardian Integrated Security we have the skills and expertise to deliver an ideal security solution at a great price. We custom tailor every virtual security plan according to the unique vulnerabilities of each site, which makes our services highly suitable for nearly any building or property type, including:
Scrap metal facilities
Recycling plants
Manufacturing & industrial facilities
Retail stores and strip malls
Parking lots and structures
Cannabis facility
Corporate business parks
Construction sites
Banks and financial institutions
Medical facilities
Car dealerships and auto lots
Logistics and distribution facilities
Storage facilities
And more . . .
As a part of your personalized security plan, you have the option to choose from a wide range of advanced features, such as facial recognition, license plate identification, infrared night vision that offers true night-and-day clarity, and more. In addition, every client receives 24/7 remote access to their site simply by logging in to their account using our secure internet portal. Recorded camera footage is also available as evidence for use in court cases, legal proceedings, and workers comp cases.
For clients that want additional protection, we can have our guards perform proactive "look-ins" which involve reviewing your live camera footage every 30-60 minutes, even if no criminal activity has been detected. We can even assign professionally trained security guard to patrol and survey your site once a night to notice any signs of malfeasance our cameras might have missed and provide a visible on-site security presence.
Trust Guardian Integrated Security to Protect Your Property
Free On-Site Assessment from Seasoned Security Professionals for Studio City, Toluca Lake & West Hollywood Properties
Whether you need remote monitoring and video cameras for a private parking lot in WeHo, a corporate office building in Studio City, or a temporary construction site in nearby Spaulding Square, you can count on the private security professionals at Guardian Integrated Security. Our management team has over 60 years of combined experience and thousands of satisfied clients. They pull from their collective expertise in order to design the most cost-effective security solution for each client's needs.
Virtual Guard Services at an Unbeatable Price
Contact us today to learn more about our high quality, fully customizable virtual guarding services to effectively protect and secure your business in or near Studio City, West Hollywood, or Toluca Lake. We guarantee to meet or beat any competitor's rates for remote security guard services anywhere in and near Studio City, West Hollywood, Toluca Lake, Toluca Woods, West Toluca Lake, or NoHo Arts District. To get started, we'll perform a thorough assessment of your property to identify any potential security vulnerabilities, and offer expert security recommendations that are appropriate for your circumstances, needs, and budget.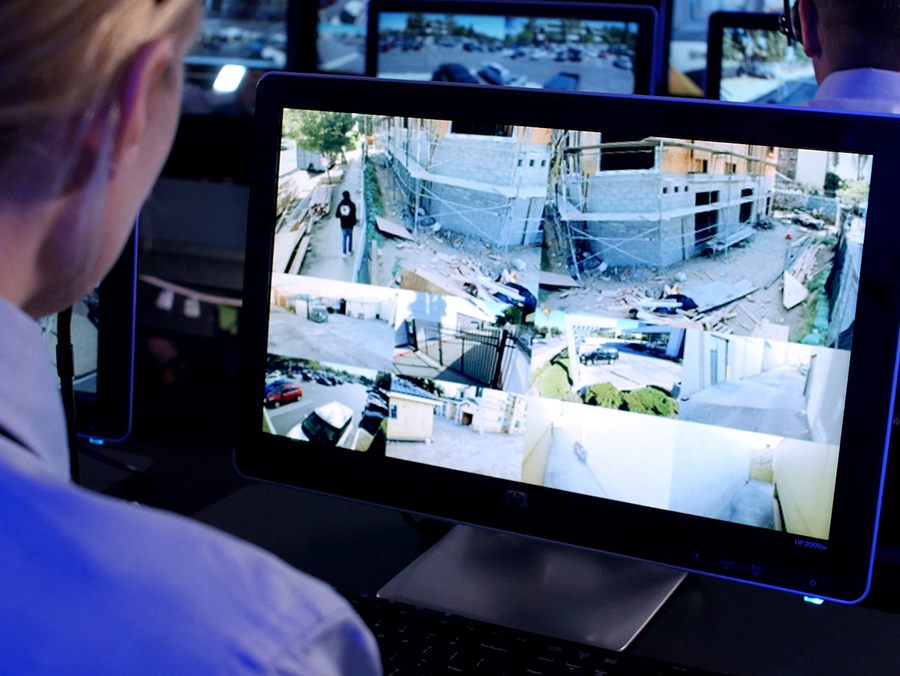 Our Remote Surveillance Monitoring Services Can Save Your Studio City, Toluca Lake, or West Hollywood Business Up to 60-70% on Security Costs!
Because virtual security services rely on high-tech surveillance equipment that can be remotely monitored in real time by a dedicated team of guards at our command center, we can watch over a larger portion of your facility and provide immediate intervention for a fraction of the cost of traditional on-site security guard services. More specifically, clients of ours who replaced their on-site security guard services with our virtual guard services gained expanded their security coverage but reduced their security-related costs by as much as 60-70%. For some of them, this meant a savings of tens of thousands of dollars annually, in addition to the savings that resulted from a decline in theft, vandalism, and property damage and fewer insurance claims.
Contact Us Today for Virtual Security Guard Services in Studio City, West Hollywood, Toluca Lake, and Surrounding Areas
<
Guardian Integrated Security is a fully licensed and insured private security company that serves Studio City, West Hollywood, Toluca Lake, Toluca Woods, West Toluca Lake, NoHo Arts District, and surrounding areas. Give us a call today to schedule a free on-site assessment with one of our security experts. Once a contract is signed, we can get you set up with security cameras and begin monitoring your site within days.
Guardian Integrated Security Studio City and West Hollywood – 91602, 91604, 91607, 91602, 91604, 91607 California (CA)
Area code (818, 323)