Cost-Effective Remote Guarding Services for Hospitals, Urgent Care and
Healthcare Clinics Throughout Los Angeles County
Guardian Integrated Security is a virtual security guard company that provides live, 24/7 remote video surveillance services for medical facilities in Los Angeles and the San Fernando Valley. Following the industry's best practices and applying more than 60 years of accrued experience, our team of private security experts offers highly effective and economical security solutions for hospitals, health clinics, urgent care, and outpatient facilities. Our customizable security strategies can be designed to protect valuable medical equipment and supplies, keep sensitive patient data secure, and ensure the safety of visitors, patients, staff, and medical personnel. Over the years, we've met or exceeded the expectations of 1,000s of satisfied clients and have built a reputation for value-added private security services.
Custom-Designed Security Plans – 24/7 Video Monitoring – Highly-Experienced Virtual Guards
At Guardian Integrated Security, we understand that hospitals, clinics, and other healthcare facilities receive a high volume of traffic at all times of day and night, and that creating a safe and secure environment is of utmost importance. To create a security plan for your medical facility, a member of our qualified management team will conduct an on-site visit in order to define your security goals, priorities, and concerns, discuss any known threats, and identify potential targets and vulnerabilities. Based upon this assessment, we will determine where to install CCTV security cameras, motion sensors, and two-way loudspeakers. Your surveillance equipment can feature advanced capabilities, such as facial recognition, license plate recognition, night vision, thermal imaging, and true night and day clarity, and be placed throughout your site to monitor activity at entry/exit points, waiting areas, lobbies, parking lots, and property perimeters.
---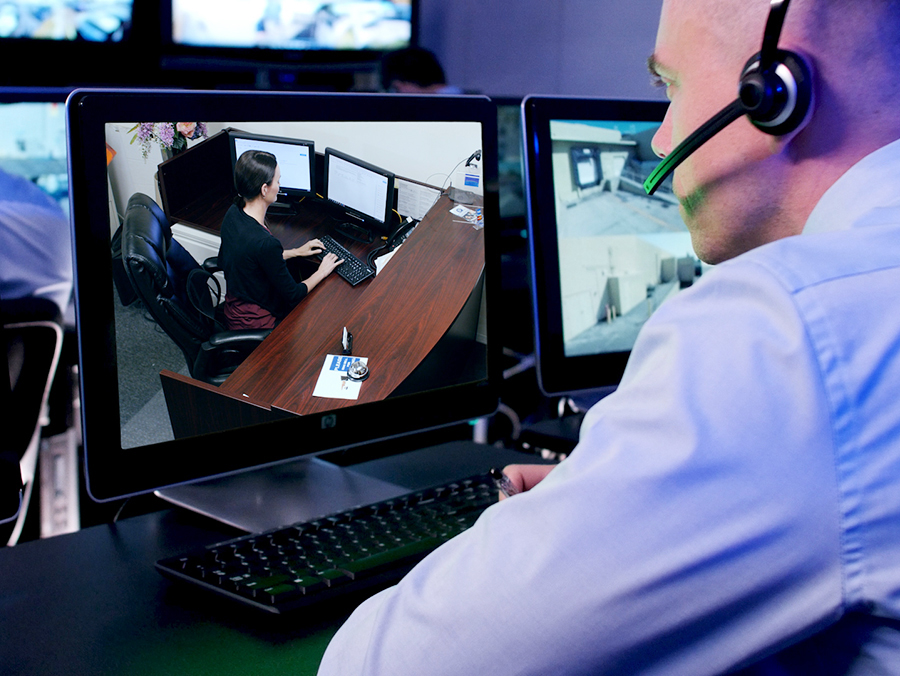 ---
Remote Guarding Services Are the Future of the Private Security Industry
Unlike traditional on-site standing guards, remote guards can actively monitor multiple locations throughout your site at once, implement immediate intervention, and provide high-resolution camera footage that can be used by local law enforcement or in a court of law. Our Command Center is staffed around the clock by professionally trained, constantly supervised guards. Not only will the surveillance cameras at your site be monitored by our guards, but we can also give you and any of your authorized personnel full and complete access to your live and recorded footage.
Cut Security Costs While Improving Your Security. Call Guardian Integrated Security Today!
Call Guardian Integrated Security today to schedule your free on-site security assessment. We provide our virtual guard services to medical facilities of any sizes throughout Burbank, North Hollywood, Westlake Village, Chatsworth, and surrounding Los Angeles County areas. We can incorporate our virtual guard services into any existing security strategy for superior coverage, or design our virtual guarding services to replace your standing guards and potentially cut your security costs by as much as 70%! We pride ourselves on our cost-effective prices. In fact, if you find a competitor's price that is lower than ours, we promise to match or beat it.