The Best Value for Virtual Security Guard Services in Palmdale, CA
Guardian Integrated Security is your best choice for virtual security guard services in Palmdale, CA. Also known as live remote CCTV monitoring, virtual guarding is the private security industry's most cost-effective method for protecting properties of any size and industry. Our highly trained security guards use cutting-edge video surveillance equipment to remotely monitor your site, and offer an active presence, thorough coverage, and real time intervention at a fraction of the cost of traditional on-site guards and patrol services.
---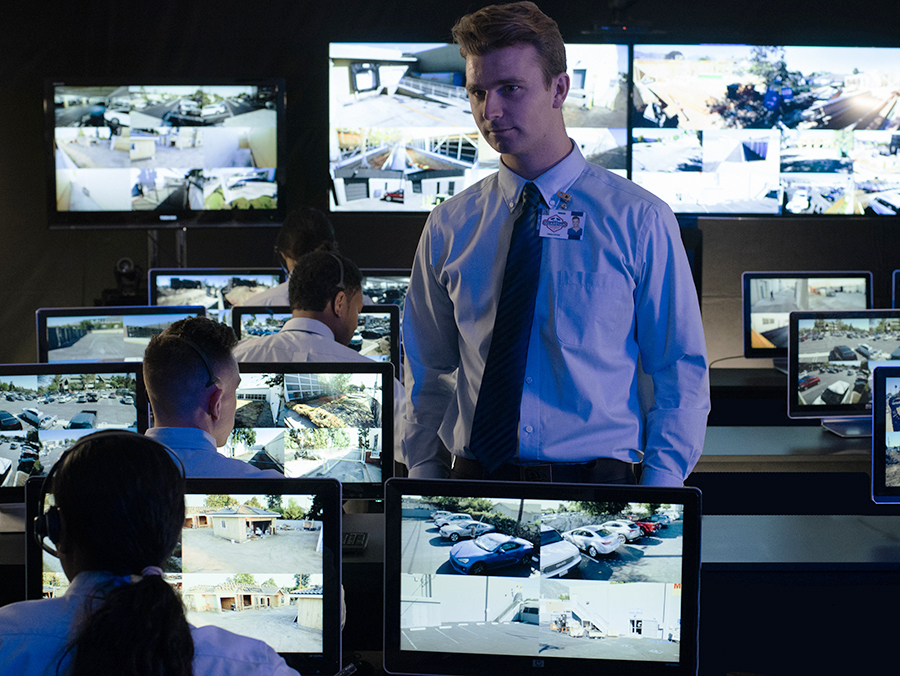 ---
Why Choose Guardian Integrated Security to Protect Your Palmdale Business
Business owners throughout Palmdale and surrounding areas can rely on Guardian Integrated Security to protect their commercial and industrial properties. We are a virtual security guard company that is led by a team of licensed security experts, each with between 10 and 20 years of experience in the private security industry. Our management team excels at designing and implementing custom security plans that take into consideration each client's unique security concerns, their property's layout, and any potential vulnerabilities specific to their industry. Together with our highly trained virtual security guards and a well-equipped, technologically advanced command center, we're able to provide effective, reliable, and affordable remote security camera monitoring 24 hours a day, 365 days a year.
Trust Guardian Integrated Security to Protect Your Property
24/7 Remote CCTV Security Camera Monitoring Designed for Businesses In Need of Effective & Affordable Protection
Because our management team brings over 60 years of collective experience and has met the diverse security needs of 1,000s of satisfied clients, we are confident in our ability to create a personalized and cost-effective security strategy to protect your Palmdale business's valuable inventory, materials, equipment/machinery, property, personnel, and clients. With our virtual guard services, you'll be able to effectively deter trespassing, theft, loitering, vandalism, property damage, liability claims, and other unwanted or criminal activity while saving money on your security costs.
At Guardian Integrated Security, we provide unparalleled protection for but not limited to:
Construction Sites
Industrial Warehouses
Manufacturing Plants
Distribution & Logistics Centers
Cannabis Dispensaries/Growing Facilities
Auto Dealerships
Energy Plants
Financial Institutions
Storage Facilities
Parking Lots and Garages
Medical Facilities
Offices and Commercial Buildings
Retail and Shopping Centers
Scrap Metal & Recycling Plants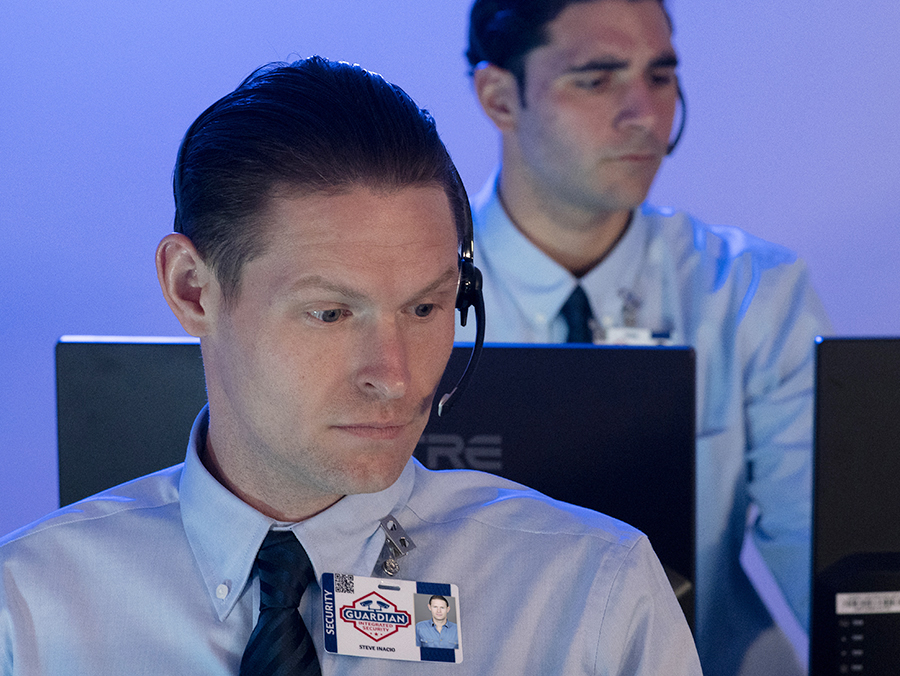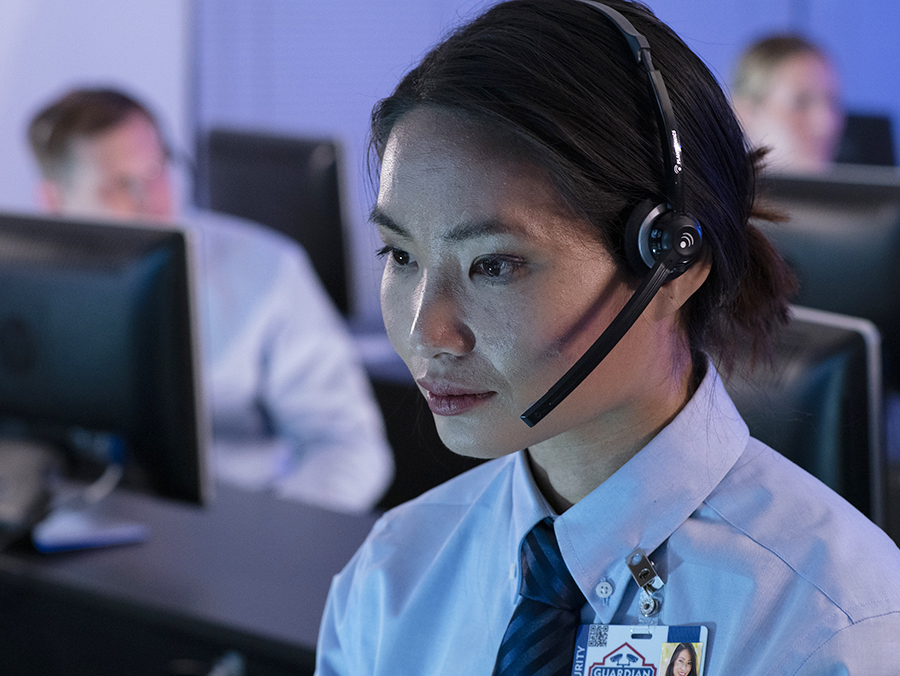 With Our Virtual Security Guard Services Your Palmdale Business Will Get Better Protection, Broader Coverage, & Faster Response Times — All While Saving Money
On average, remote security guards services are up to 60 to 70% less expensive than the cost of hiring on-site security guards. Professional remote security camera monitoring is not only more affordable than traditional standing guard services, but it is also more effective. Our remote guards are not limited in the area they can cover at a given time. Through the careful placement of CCTV security cameras throughout your property, a single security guard is able to monitor multiple locations at once. We offer a large selection of CCTV surveillance camera equipment featuring state-of-the-art capabilities, such as motion detection, night vision/infrared capabilities, and facial and license plate recognition. When tripped, motion detectors alert our virtual guard, who is already actively checking in on your site every 30-60 minutes. Using two-way audio speakers, the guard can communicate with the trespasser, letting them know that they are being watched and recorded. If needed, our guard can then immediately notify local authorities in the case of an emergency, offering real-time response and faster police dispatch than traditional on-site guarding services.
CCTV security cameras can capture footage 24 hours a day, 7 days a week and provide a record of suspicious people, cars, and events that may occur on your Palmdale site. This recorded footage is accessible to property owners at any time and can be used as evidence in a court of law. In addition to our CCTV security camera equipment and remote monitoring, we can also incorporate nightly patrol services into your customized security strategy. These once-a-night patrols are performed by trustworthy, licensed & insured security guards.
Palmdale Business Owners: Call to Learn More About Virtual Guarding and Schedule Your Free Consultation & Site Evaluation Today!
For businesses in or near Palmdale that want to take advantage of the latest and best private security solutions, hire Guardian Integrated Security. We offer free consultations and site evaluations to help improve the safety of local businesses. Whether you want to save money on your building security costs or are looking to install an entirely new security strategy, Guardian Integrated Security will ensure that you get superior service at a great value. Call to schedule your on-site consultation and estimate; we will beat or match any competitor's price.
Guardian Integrated Security Palmdale – 93550 California (CA)
Area code (661)