Affordable & Effective Protection for Marijuana Dispensaries, Manufacturers & Growers In
Los Angeles & the San Fernando Valley
Whether you have a local marijuana dispensary, a cannabis manufacturing facility, or a weed cultivation farm, theft is a major concern. Because cannabis businesses primarily operate as a cash-only basis and are often growing, packaging, distributing, or storing large volumes of marijuana products, they have become a lucrative target for burglaries, robberies, and internal/employee theft.
Get a Custom-Designed Security Solution for Your Dispensary, Stores or Cultivation Site
If you are looking for an affordable and reliable way to prevent theft at your marijuana dispensary, store, or cultivation site, call Guardian Integrated Security. We are a locally owned virtual guard company that offers licensed cannabis businesses throughout Los Angeles and the San Fernando Valley the best value in private security protection. By having strategically placed, state-of-the-art CCTV security video cameras throughout your site that are actively monitored by well-trained off-site guards, we're able to not only reduce your theft-related losses, but also deter other criminal and unwanted behavior, such as loitering, soliciting, tagging, property damage, and violence.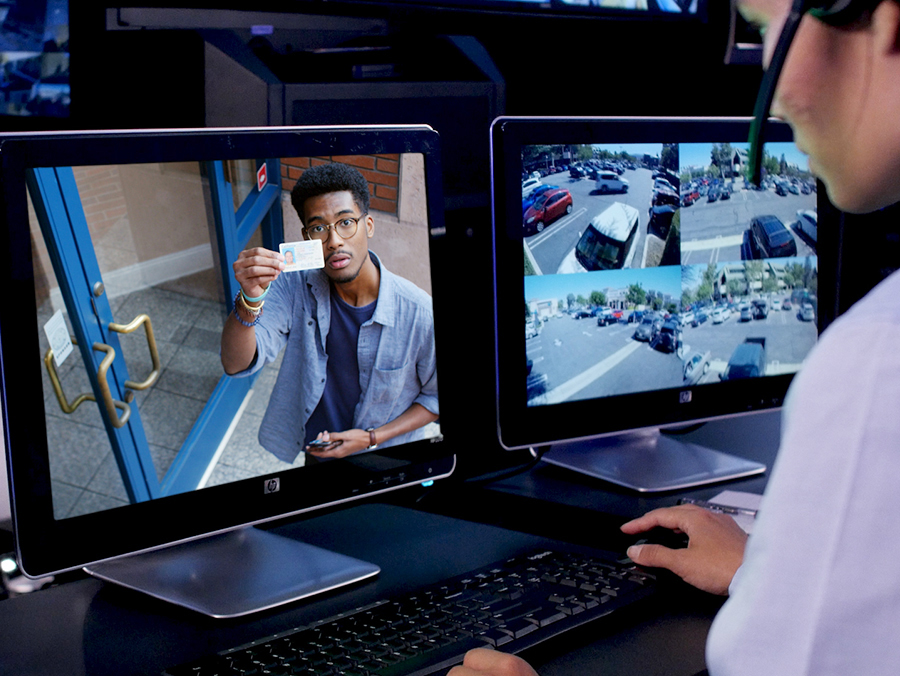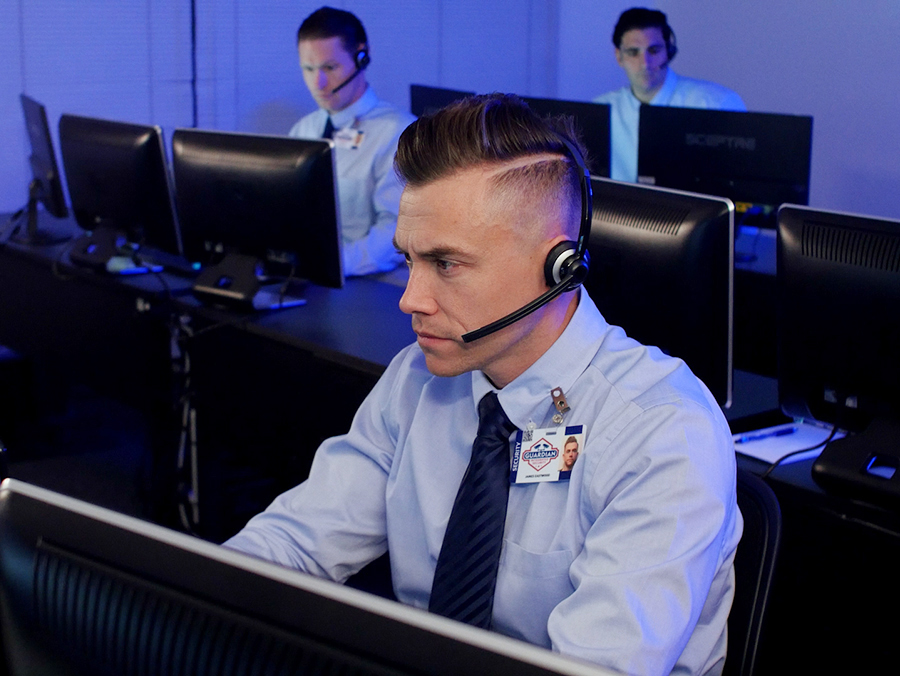 Why Our Virtual Guard Services Are Ideal for Cannabis Security
Our virtual guarding solutions are becoming popular among cannabis businesses because we help them maximize their security budgets. That's because we keep their employees, customers, inventory, and property safe and secure for a fraction of the cost of traditional on-site security guard services. While an on-site security guard can only observe one location at a time, we're able to essentially turn every video camera into a "virtual guard." We use high-resolution, motion-detecting security cameras equipped with advanced features, like facial recognition, license plate recognition, and night vision. When a motion sensor is tripped, the appropriate video camera screen pops up in front of our guard to investigate. Using two-way audio, our guard can notify the intruder that they are being recorded. The visible presence of security cameras and verbal warnings are enough to discourage most criminals. If not, we will alert the police and share any video footage of the intruder and/or criminal activity with them. Having verifiable evidence improves the likelihood of being able to catch the suspect(s) and hold them accountable in a court of law.
Call Guardian Integrated Security To Get Cost-Effective Virtual Guarding Set Up for Your
Cannabis Business in Los Angeles or the San Fernando Valley
Free On-Site Consultations • Personalized Security Plans • Fully Customizable Programs • Competitive Quotes
With our off-site guards available at all times — 24 hours a day, 365 days a year — to remotely monitor your security cameras, you'll be able to get consistent and reliable protection where and when you need it most, but for 60-70% less than on-site guarding. To learn more about virtual guarding and our process, click here, or give us a call to schedule an on-site consultation. During a consultation, you'll meet with a security professional that specializes in developing and implementing custom security plans using the industry's best practices and state-of-the-art equipment. Over the years, thousands of Los Angeles business owners have come to rely on the team at Guardian Integrated Security to provide safe, reliable, and cost-effective virtual guarding solutions for properties near Los Angeles, Woodland Hills, Van Nuys, Burbank, and surrounding areas.