Your Best Choice for Virtual Guard Services in Encino, Tarzana,
Woodland Hills, and Surrounding Areas
Guardian Integrated Security is an experienced private security company that specializes in offering CCTV camera monitoring services by off-site trained guards, commonly referred to as remote guarding or virtual guard services. With virtual guarding, your Encino, Tarzana, or Woodland Hills business can get highly effective protection at an affordable price. By having industry experts personalize our services to the needs of each client and using the latest technological advancements in surveillance technology, we're able to offer greater coverage and a faster response than traditional on-site security guard services, but for a fraction of the cost.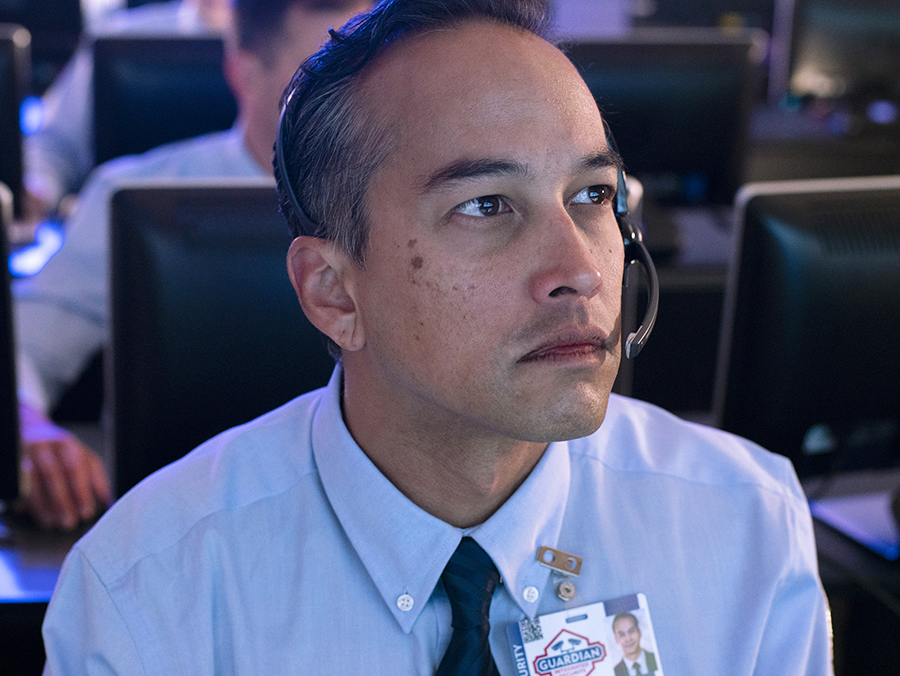 How Our Virtual Guarding Service Works
At Guarding Integrated Security, we hire only trustworthy, professional virtual guards to work at our Command Center, which operates 24 hours a day, 365 days a year. These guards are constantly supervised and trained to recognize suspicious movement, persons, and activity on security camera footage. During their shifts, they regularly perform proactive virtual "look-ins" for our clients and are always ready to investigate a triggered alarm or motion sensor in real time. Using two-way voice systems, we're able to communicate with anyone at your site and ward off would-be criminals. When necessary, our guards can immediately reach out to local law enforcement and provide evidence of a suspect or incident to verify that a crime is in progress.
Trust Guardian Integrated Security to Protect Your Property
We Use State-of-the-Art CCTV Surveillance Technology to Enhance Security & Safety at Your Site
We use the latest security technology to guard your property and assets, as well as protect your employees, visitors, residents, and clients from harmful criminal activity. Our advanced surveillance systems include CCTV security cameras with a range of capabilities such as thermal imaging, facial recognition, license plate identification, night vision, and true night and day clarity. These cameras along with motion detectors are strategically placed throughout your Encino, Tarzana, or Woodland Hills facility to offer you maximum coverage of your entire site or to monitor the areas that are most vulnerable and frequently targeted. Your cameras can record activity around the clock or just during the hours you prefer, and be accessed by our guards as well as your own authorized personnel. Our high-quality camera footage can prove to be invaluable in the event of a fraudulent workers comp case or criminal case.
Work with Experienced Professionals for a Customized Security Plan to Meet Your Needs & Budget
Our management team has over 60 years of experience in the security industry, and are experts at devising and implementing comprehensive security plans for a wide range of commercial and industrial businesses, including but not limited to apartment complexes, parking lots, auto dealerships, office buildings, distribution facilities, warehouses, and manufacturing plants. With their extensive knowledge and expertise, a dedicated member of our team will perform a complete security assessment of your site and develop a customized security plan specifically tailored to the needs of your Encino, Tarzana, or Woodland Hills business. Not only will we focus on addressing your most-pressing security concerns, but we'll also be looking to get you the best solution possible for your budget.
---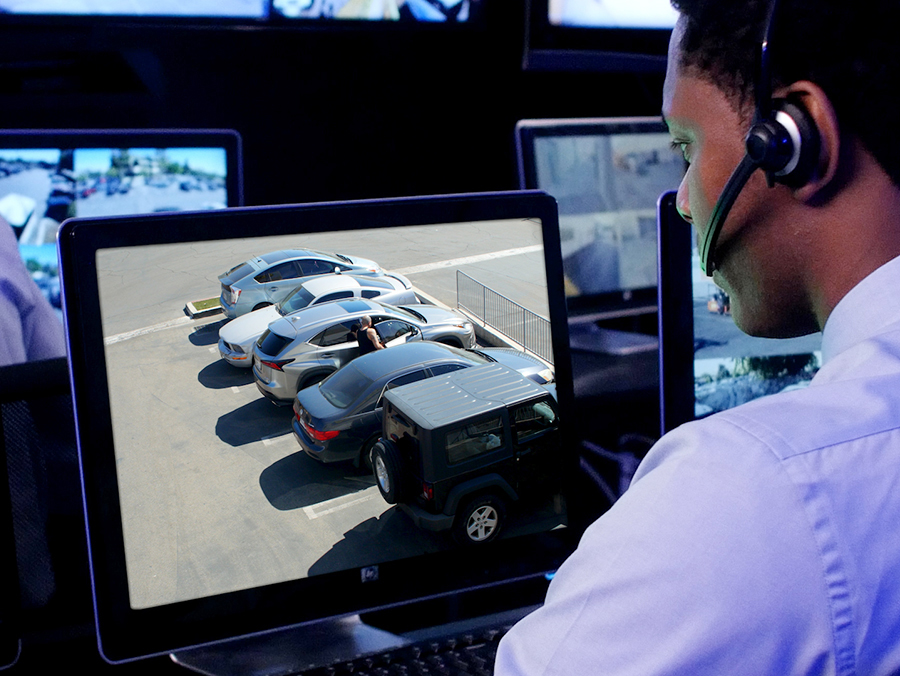 ---
Guardian Integrated Security Offers Free On-Site Security Consultations to Businesses in Encino,
Tarzana, Woodland Hills & Surrounding Areas. Call Today to Schedule Yours!
Personalized Security Solutions | Affordable & Reliable Remote Guarding | Unbeatable Pricing
Whether you are looking for a loss prevention solution for a retail store in Woodland Hills, need assistance in controlling vehicle access at a distribution center in Tarzana, or want to improve security, safety, and production at a warehouse in Encino, Guardian Integrated Security's virtual guarding services provide the ideal solution. Join thousands of other satisfied commercial and industrial clients who have come to rely on us for our in-depth knowledge, value-added security services, and competitive prices; contact us today! Our friendly and knowledgeable staff are standing by to answer any questions you might have.
Guardian Integrated Security Encino, Tarzana, Woodland Hills – 91316, 91436, 91356, 91356 California (CA)
Area code (818, 805, 747)