Get Enhanced Protection Throughout Your Site with Our Cost-Effective Virtual Guarding Services
Guardian Integrated Security is a fully licensed & insured private security company that provides remote CCTV video surveillance monitoring for office buildings and commercial properties throughout Los Angeles and the San Fernando Valley. Our team of security experts has over 60 years of industry experience and uses state-of-the-art cameras, two-way audio speakers, and highly trained remote guards to protect businesses from break-ins, vandalism, loitering, theft, property damage, and other unwanted behaviors or criminal activity. Over the years, we've served 1,000s of satisfied clients by providing reliable and responsive security, superior customer service, and competitive prices.
Improve Safety, Effectively Deter Theft of Office Equipment & Personal Property, & Reduce Risks/Liabilities
Each of our security plans is custom designed to meet the unique needs and budgets of our commercial clients. A member of our management team will visit your office building in Woodland Hills, Van Nuys, North Hollywood or other nearby location to perform a thorough on-site assessment. Our experts are able to identify your specific concerns, vulnerabilities, and threats from this assessment in order to design a personalized security strategy. The final plan will outline the types of video surveillance equipment that should be used and where each camera, loudspeaker, and motion sensor should be placed for maximum effectiveness. Our surveillance equipment is typically used to monitor building entry and exit points, stairwells, lobbies, courtyards, conference rooms, utility closets, parking lots, storage areas, and other frequently targeted areas. We use high resolution CCTV cameras that are equipped with technologically advanced features, such as night vision/infrared capabilities, facial recognition, and license plate identification, and monitor all activity from our Command Center.
---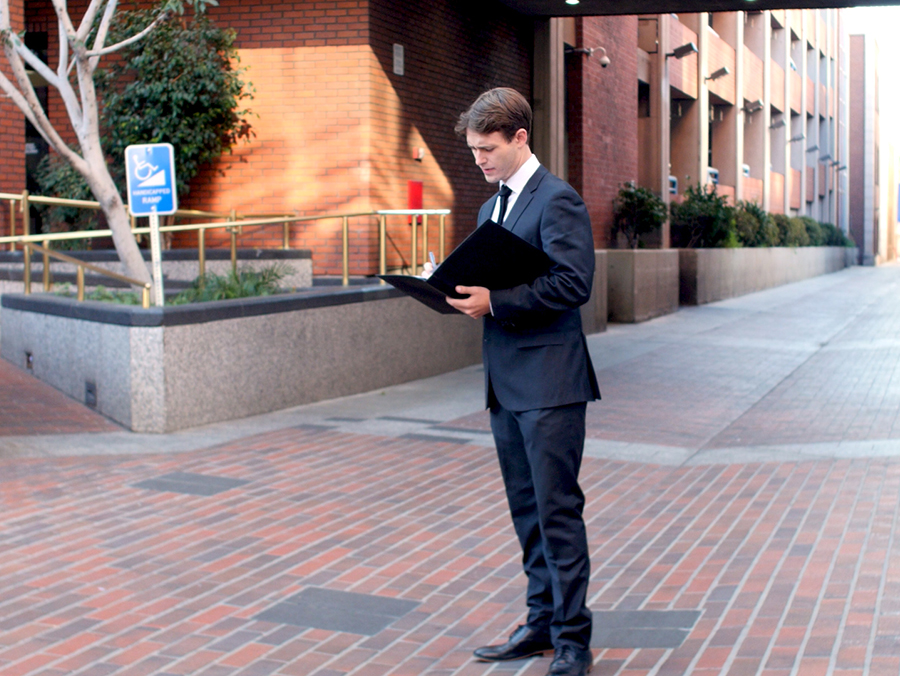 ---
Personalized Security Plans – State-of-the-Art Surveillance Equipment – 24/7 Remote Monitoring – Fast Response
Our team of remote guards can monitor multiple sites on your property at once and provide real-time intervention. In the case of an emergency, we will either use the two-way loudspeakers at your site to try to ward off trespassers, or we will immediately alert local police. Meanwhile, our cameras continue to roll 24/7 to capture video footage of intruders and criminal activity that can be shared with local law enforcement and used as evidence in a court of law.
Call Today to Schedule Your On-Site Consultation & We Will Beat or Match Any Competitor's Pricing!
At Guardian Integrated Security, we are dedicated to maintaining safe workplaces for office buildings throughout Los Angeles and the San Fernando Valley, including Woodland Hills, Van Nuys, North Hollywood, Northridge, Burbank, Encino, and surrounding areas. Call us today to learn how we can help you reduce your security expenses, deter crime, and increase safety. If you are able to find a lower price for office building virtual guarding services in the San Fernando Valley area, we promise to match or beat it.