Ventura County, CA's Best Choice for Virtual Security Guard Services
Guardian Integrated Security provides high quality, low-cost virtual security guard services for businesses throughout Ventura County, CA, including Camarillo, Simi Valley, Oxnard, and surrounding areas. Our management team has over 60 years of combined experience in the private security industry and has earned the trust and respect of thousands of satisfied clients who have come to rely on our expertise, honest advice, affordable rates, and customized security solutions. We excel at designing and implementing highly effective security plans for a wide range of commercial and industrial businesses.
Our personalized virtual security programs are ideal for protecting:
Retail stores, strip malls & shopping centers
Corporate office buildings
Construction sites
Banks, ATMs & financial institutions
Parking lots/garages
Metal recycling plants
Energy plants
Manufacturing warehouses
Marijuana dispensaries
Storage facilities
Distribution & logistics companies
Gated communities, HOAs, and apartment buildings
Medical facilities
No job is too big or too small for us! We can develop strategic virtual guarding programs for commercial and industrial properties of all sizes and configurations.
Cost-Effective Live Remote Security Camera Monitoring Services for Camarillo,
Simi Valley, Oxnard, and Nearby Ventura County Businesses
When you hire Guardian Integrated Security, you receive a team of trusted, well-trained security professionals who are dedicated to protecting your property and securing your assets by using the latest private security techniques and technology.
Virtual security guard services, or live remote monitoring of CCTV security cameras, is quickly becoming the new gold standard in the private security industry and can save your Ventura County business up to 60-70% of the costs associated with traditional security guard services. Rather than paying for an entire team of on-site guards to stand watch and patrol your grounds, you can rely on our remote guards to actively monitor your site using technologically advanced CCTV security camera equipment. Additionally, because we install your security cameras throughout your premises in carefully selected locations, such as exit and entrance points, site perimeters, hallways, blind corners, and other vulnerable areas, we're able to offer a greater degree of security coverage. With these cameras, you'll also have access to live and recorded video footage 24/7.
---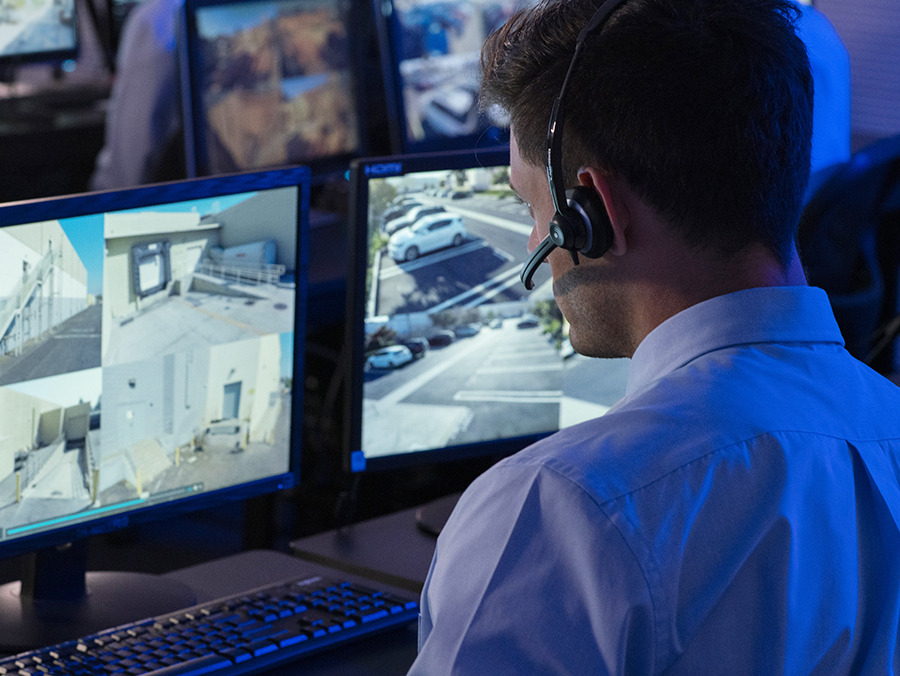 ---
Highly Customizable Remote Security Guard Programs for Commercial & Industrial Businesses in Ventura County, CA
At Guardian Integrated Security, we always go the extra mile to ensure your Ventura County property is protected at all times and to the highest level of commitment and excellence. While each of our security plans can be adapted to best meet the unique circumstances of your business, we typically view our remote security guard programs as having one, two, or three levels of protection.
Trust Guardian Integrated Security to Protect Your Property
Our First Level of Protection: 24/7 Remote Monitoring of CCTV Cameras Equipped with Motion Detectors
Each of our virtual security plans begins with CCTV security camera monitoring to keep guard over your property day and night. Our security cameras are equipped with motion detection and a range of cutting-edge surveillance technology, such as night vision/infrared capabilities, license plate identification, and facial recognition. When one of our motion sensors is triggered, our remote guard is instantly notified and can initiate two-way audio, allowing the guard to see, hear, and communicate with an intruder in real-time. In many instances, simply alerting a suspicious person of the fact that they are being watched and recorded is enough to deter criminal activity. However, if necessary, our guard can immediately contact local law enforcement for fast dispatch times in the case of emergency.
Our Second Level of Protection: Proactive Virtual Look-Ins
Our remote guards will keep a watchful eye on your property by proactively reviewing your security camera's live feed every 30-60 minutes, even if motion sensors have not been triggered.
Our Third Level of Protection: Live On-Site Security Patrols
Our final level of protection includes once-a-night patrols performed by professional, live security guards who are thoroughly trained to notice any signs of disturbance or malicious activity and will arrive in a clearly marked patrol vehicle. Nightly patrol services are a great option for Ventura County business owners who want a visible after-hours security presence on their premises.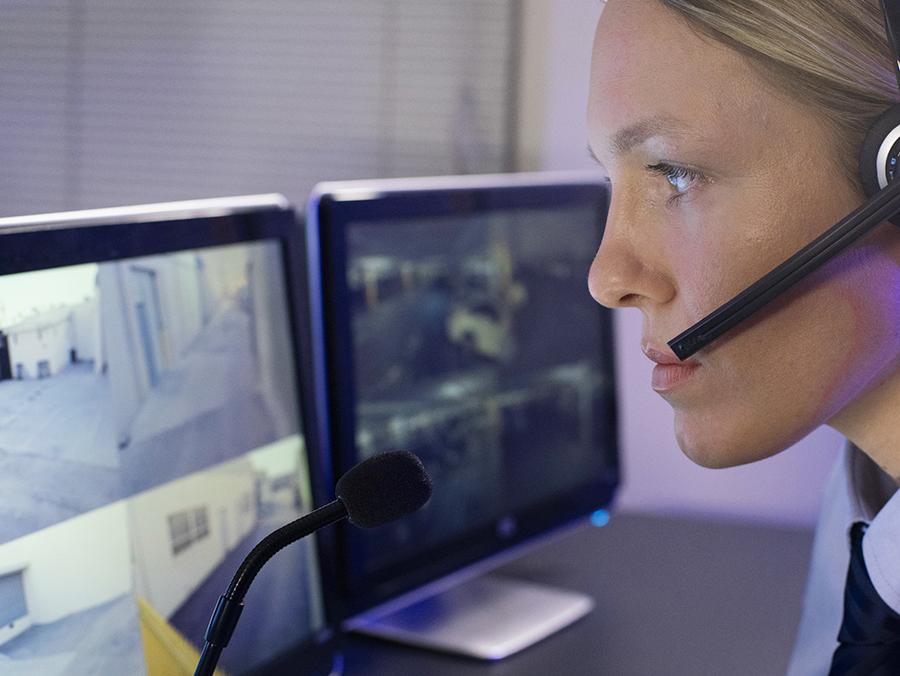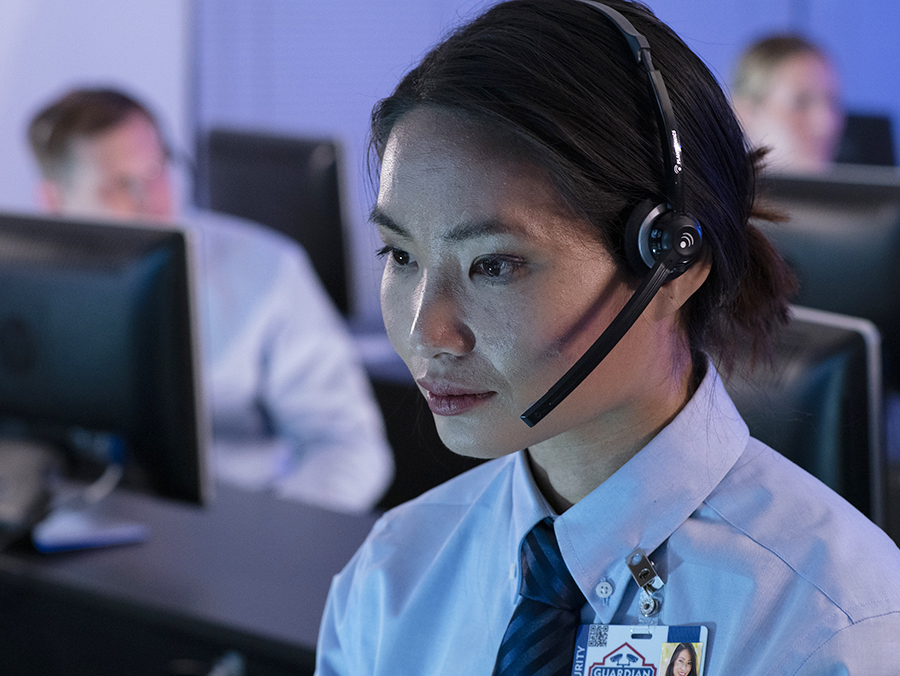 Trusted, Highly Reliable Virtual Security Guard Company Serving Ventura County, CA | Call Today!
Call Guardian Integrated Security today, and we will schedule a free on-site assessment of your Ventura County business to be performed by one of our experienced private security surveillance specialists. To ensure that you receive superior virtual security guard services at a great value, we guarantee to beat or match any of our competitors' rates.
Guardian Integrated Security Canoga Park, West Hills, and Bell Canyon – 91303, 91304, 91307, 91342 California (CA)
Area code (818/747)