CCTV Video Camera Monitoring by Trained Remote Guards Provides Reliable &
Effective Security for Banks, ATMs, Credit Unions, Payday Lenders & More
By offering live, 24/7 security camera monitoring by a team of dedicated and thoroughly trained remote guards, Guardian Integrated Security is able to offer the best value in private security services to banks and financial institutions throughout the San Fernando Valley and nearby Los Angeles areas. We know that our financial clients require reliable and effective protection against the threat of robbery, theft, violence, unauthorized access, property damage, and more. Applying nearly six decades of combined industry experience and taking advantage of the latest surveillance technology, our team of private security experts will implement a meticulously designed security plan to provide enhanced protection of your site for just a fraction of the cost of traditional on-site guard services.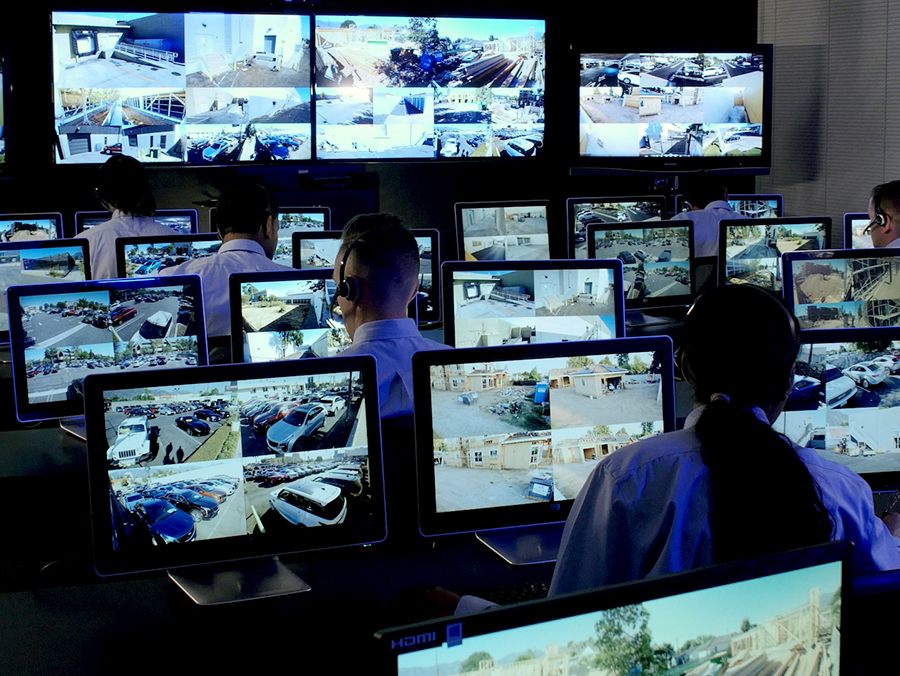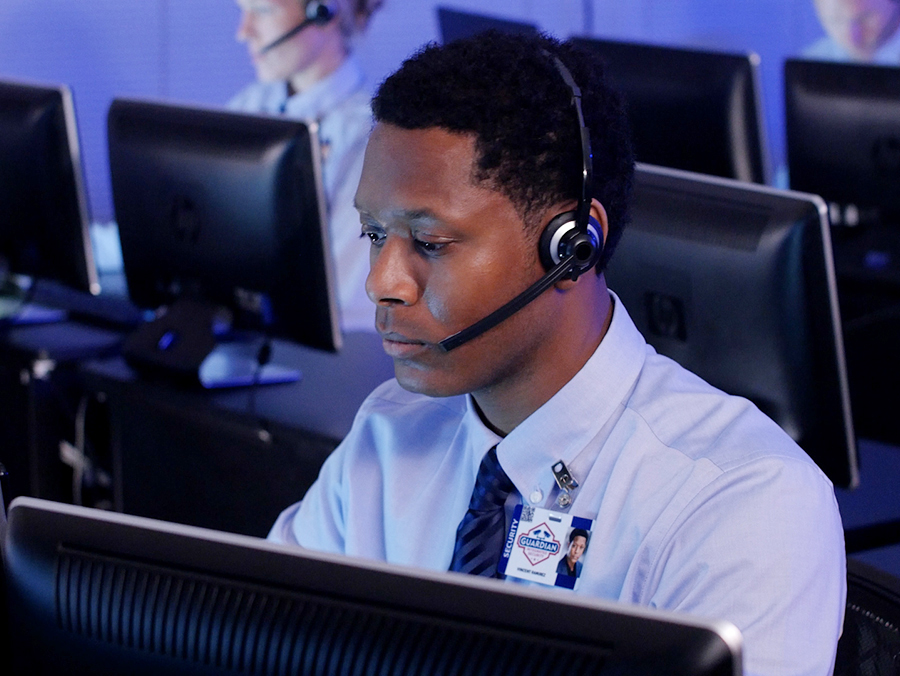 ---
We have access to a wide array of state-of-the-art surveillance equipment in order to accommodate nearly any need. Our security cameras can come with any of the following advanced functions:
High-Resolution Zoom Capabilities

True Night/Day Clarity

Infrared (IR) Night Vision
Facial Recognition

License Plate Recognition

Two-Way Audio Communication
Our cameras continue rolling day and night, and store days' worth of footage. With our advanced software, our clients have the ability to access their live or recorded video footage of their site at any time. We post highly visible notices throughout your property that your site is under surveillance, and provide high-quality camera footage with clear time stamps to ensure that our captured footage can be used as evidence in a court case.
---
Our Virtual Guarding Services Feature Strategically Placed Security Cameras &
Live Off-Site Monitoring by Trained Surveillance Professionals
Physical on-site guards are important for providing protection when people are present; however, virtual guard services can provide a better security solution for the property when the site is vacated. While an on-site security guard can only monitor one area at a time, our virtual guarding systems makes it possible to monitor multiple areas at once.
A member of the Guardian Integrated Security management team will install security cameras where they will offer maximum visibility and effectiveness, such as along facility perimeters, in parking lots/garages, at entry/exit points, in lobbies, and near ATM machines. These security cameras are equipped with sensitive motion detectors that alert one of the guards in our Command Center when there's unusual movement or activity. Our guard will review the footage in real time and use two-way loudspeakers to communicate with any suspicious individuals. In most cases, we're able to deter criminals once they learn that they are being observed and recorded. When necessary, our guard will notify law enforcement. Because we have direct lines to local police and can supply captured video camera footage, we're often able to facilitate faster police dispatch and a higher likelihood of catching the suspect.
If You Are Looking for Remote Surveillance Monitoring by a Trusted Private Security Company in
Los Angeles or the San Fernando Valley, Call Guardian Integrated Security
Guardian Integrated Security is proud to offer professional remote guarding security solutions to banks, ATMs, credit unions, payday lenders, savings/loan associations, brokerage firms, insurance companies, mortgage companies, and other financial institutions throughout Los Angeles and the San Fernando Valley. Call today to schedule a free on-site consultation and quote. We will identify blindspots in your current security strategy and offer reliable, cost-competitive virtual guarding solutions. As we aim to offer the best value possible, we also promise to meet or beat any competitor's quote.