Comprehensive & Cost-Effective Virtual Security Guard Services for Northridge,
Reseda, and Winnetka, CA Businesses
Guardian Integrated Security specializes in offering virtual guard services to protect Northridge, Reseda, and Winnetka businesses. By using the industry's leading security strategies, advanced surveillance technology, and decades of experience, we're able to provide the best value in private security services. Our high-quality, low-cost virtual guard services are effective at deterring criminal activity and improving safety at properties of any size and for businesses from a broad range of industries.
Virtual guarding involves having strategically placed CCTV cameras monitored remotely by trained guards. In order to give each client the greatest level of protection for their budget, we have our experienced security professionals conduct in-depth, on-site security assessments to identify their specific security concerns, vulnerabilities, and threats and then customize our virtual guard services to address them.
---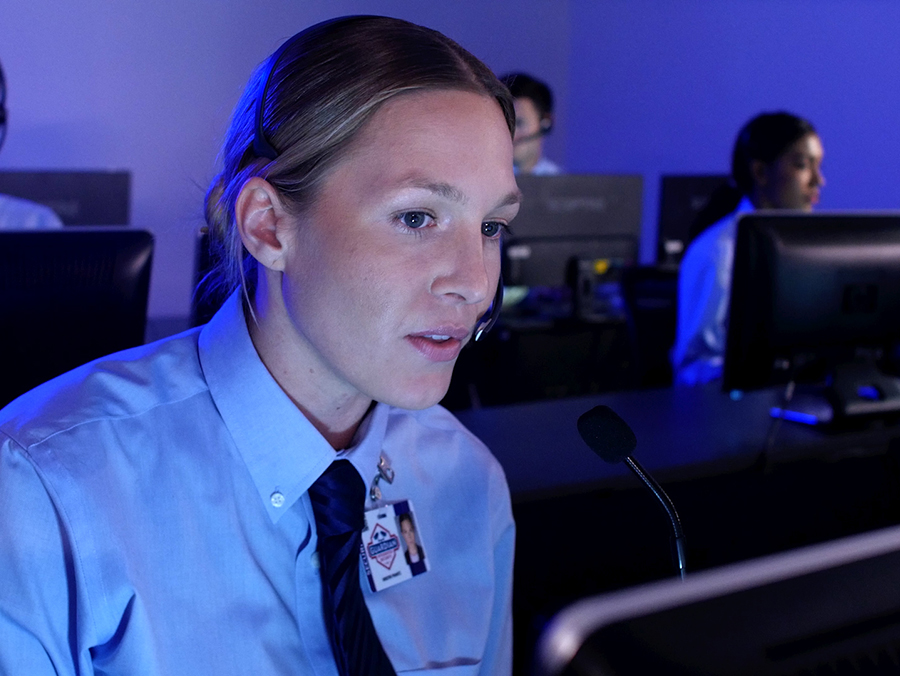 ---
Work With LA's Trusted Private Security Experts for Reliable 24/7 Live Remote Monitoring of Your
Northridge, Reseda, or Winnetka Property
The management team at Guarding Integrated Security offers clients throughout Northridge, Reseda, Winnetka, and surrounding areas dependable protection, superior customer service, honest business practices, and highly competitive prices. Over the years, we've helped 1,000s of satisfied business owners throughout the Greater Los Angeles area improve safety at their site and prevent a wide array of criminal activity. With over six decades of combined experience in the private security industry, our dedicated team always goes the extra mile to provide personalized security solutions that meet our clients' needs and budgets. This is why we begin every new contract with a thorough on-site security assessment.
If you are ready to get a virtual guard solution personalized for your needs, then call us today to schedule a FREE on-site consultation with one of our security experts. If you'd like to learn more about how our virtual guarding services work, click here.
Trust Guardian Integrated Security to Protect Your Property
Guardian Integrated Security Provides Northridge, CA Business Owners With
Remote Security Camera Monitoring Solutions for Every Industry
Our virtual guard services can be designed to meet the needs of nearly any industrial or commercial business or private property location, including but not limited to:
School campuses
Car dealerships
Retail shops, strip malls & shopping centers
Healthcare facilities
Apartment buildings & gated communities
Parking lots/structures
Manufacturing warehouses
Storage facilities
Marijuana dispensaries
Recycling/scrap metal facilities
Energy plants
Construction sites
Banks, ATMs & financial buildings
Museums
Commercial office buildings
Distribution & logistics companies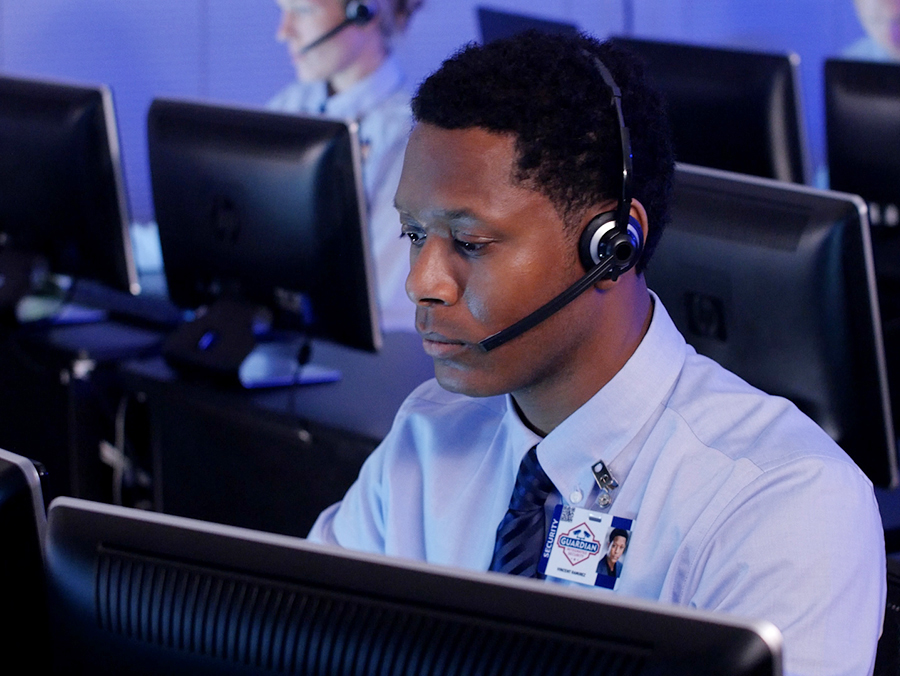 Remote Security Guard Services Significantly Reduce Security Costs For Northridge, CA Businesses and Property Owners
Remote security camera monitoring is quickly becoming the preferred private security method among businesses looking for enhanced security coverage at an affordable price. By using the latest in CCTV security cameras and video surveillance equipment, we ensure that your property, assets, employees, and visitors remain safe and protected 24 hours a day, 7 days a week. And, because virtual guarding replaces unreliable and expensive security guard services with constantly supervised remote guards who have the ability to instantly investigate suspicious persons or activity anywhere you have cameras, you gain greater protection and coverage at your site for a fraction of the cost of traditional guard services. In fact, by replacing security guard services with our remote security services, you can reduce your security costs by as much as 60-70%!
Whether you need virtual security guard services for your cannabis dispensary near Northridge, or an office building in Reseda, our virtual guard services can efficiently guard your property against theft, trespass, vandalism, loitering, and other forms of criminal behavior and save you money.
Our virtual guarding programs for Northridge, Reseda, and Winnetka businesses are extremely comprehensive and versatile to fit the unique needs of each of our clients, and can include:
Proactive virtual look-ins
Facial recognition capabilities
Thermal imaging capabilities
License plate identification
Night vision
True night and day clarity
Once-a-night patrol services
24/7 access to live & recorded footage
Call Guardian Integrated Security Today to Learn More!
For complete peace of mind, every client also receives 24/7 access to their account, and can log in at any time to remotely view their property.
We'll Match or Beat Any Competitor's Quote For Remote Security Monitoring Anywhere in Northridge,
Reseda, Winnetka & Surrounding Areas
Give us a call today to speak to a member of our knowledgeable staff, who can schedule a personalized on-site assessment with one of our security specialists. Even if you have already received a quote from another video surveillance company in Northridge, give us a call. We guarantee to match or beat any competitor's price!
Guardian Integrated Security is fully licensed and insured, and is proud to be a member of the California Alarm Association (CAA), the Electronic Security Association (ESA), and the Better Business Bureau (BBB).
Guardian Integrated Security Northridge, Reseda, and Winnetka – 91324, 91325, 91326, 91329, 91330, 91331, 91335, 91335 California (CA)
Area code (818, 747)