High Quality Virtual Guard Services for Riverside County, CA at Reasonable Prices
Guardian Integrated Security is a local, privately owned video surveillance company that provides exceptional virtual security guard services to businesses throughout Riverside County. Our owner has spent over 20 years in the security industry, and each member of his management team has a minimum of 10 years of experience. They are extremely well-versed in the industry's best practices, and have extensive hands-on expertise in designing and implementing security plans for a wide range of businesses. Over the years, thousands of satisfied commercial and industrial clients throughout the Greater Los Angeles area have come to rely on us for our in-depth knowledge, honest business practices, and highly competitive prices.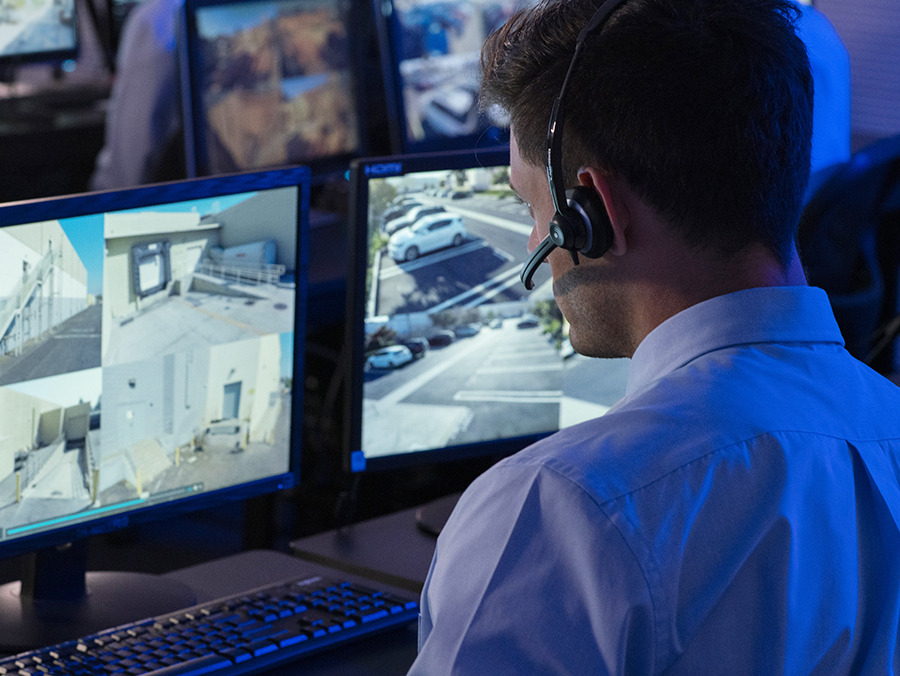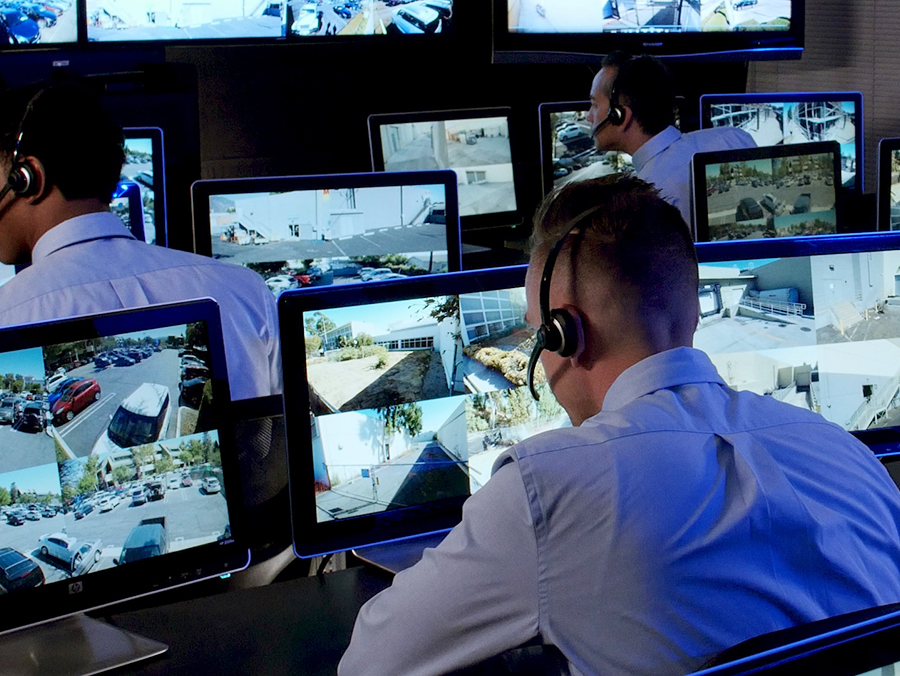 Get 24/7 Live Remote Monitoring of the CCTV Security Cameras at Your Riverside County Property
At Guardian Integrated Security, we understand how important security is to local businesses. Whether you have a retail store, manufacturing facility, construction site, scrap metal recycling plant, or distribution center, you need a plan for protecting your business. In order to meet this need, Guardian Integrated Security is proud to offer virtual guarding services. Virtual guarding is not only one of the most effective and reliable security solutions available to private businesses, it's also among the most cost effective.
Trust Guardian Integrated Security to Protect Your Property
Effectively Protect Your Riverside County Business with Virtual Security Guard Services Designed by Industry Experts
Our virtual guard services start with a personalized security plan that is developed after an on-site assessment by a member of our management team. This on-site visit lets us design a plan to address your property's specific threats, concerns, and vulnerabilities through the use of strategically placed, state-of-the-art surveillance equipment and real-time remote monitoring by trained virtual security guards. Most of our programs use a combination of motion sensors and virtual "look-ins" to watch for suspicious persons or activity. We can also employ equipment with advanced features to offer true day and night clarity, night vision, license plate identification, and facial recognition. When there's an incident, our guards will use two-way loudspeakers and/or immediately alert the local authorities of a crime in progress. In addition, video recordings can be accessed in order to help in identifying perpetrators and can be utilized in any resultant legal proceedings.
No matter the size or type of business you have, you can rely on Guardian Integrated Security to have the skills, expertise, and capabilities to deliver an ideal security solution for your unique set of needs at a price that fits your budget.
Our personalized virtual security programs are ideal for protecting:
Retail stores, strip malls & shopping centers
Corporate office buildings
Construction sites
Banks, ATMs & financial institutions
Parking lots & garages
Metal recycling plants
Energy plants
Museums
Manufacturing warehouses
Marijuana dispensaries
Storage facilities
Distribution & logistics companies
Gated communities and apartment buildings
Healthcare facilities
Car dealerships
School campuses
---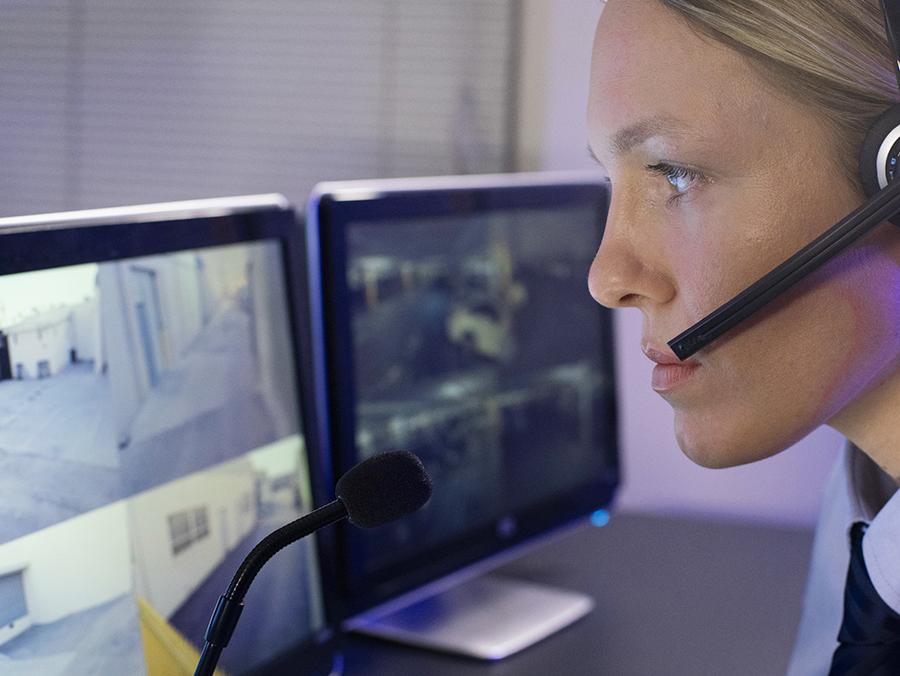 ---
Fully Customizable Remote Guarding to Meet Your Business's Specific Needs
Loss Prevention – Lone Worker Monitoring – Monitored Doorman – Alarm Assistance – Workplace Compliance
Our custom remote security services can offer multiple levels of protection: state-of-the-art CCTV cameras for 24 hour video monitoring, proactive look-ins every 30-60 minutes, and once a night patrols by trained security guards. Because each of our remote guarding strategies are individually designed according to the unique needs of your business, they are extremely efficient at protecting your property and assets, as well as creating a safe environment for employees, visitors, and clients.
Virtual Guarding Offers Riverside County Businesses a Broad Range of Benefits & Applications
Crime deterrence
Loss prevention
Lone worker monitoring
Operations monitoring
Workplace compliance
Alarm assistance
Virtual guard escort
Remote doorman
Gate access control
Clear recording of on-site activity 24/7
Call Guardian Integrated Security Today to Learn More!
The Best Choice for Cost-Effective Video Surveillance and Remote Security Guard Services Anywhere in Riverside County, CA
Contact Guardian Integrated Security today to learn more, or to schedule an on-site consultation anywhere in Riverside County, including Corona, Temecula, Hemet, Murrieta, and nearby areas. The first step we take in creating a virtual guard plan for your business is to visit your site and conduct a thorough assessment. During this visit one of our experienced consultants can answer any questions you might have and provide expert advice on choosing the best remote monitoring systems for your needs. We will match or beat our competitors' pricing to give you the best security solutions and maximum coverage for your budget.
Our plans typically cost 60-70% less than traditional security guard companies, so if you decide to reduce or replace your security guard services with virtual guarding services, you can easily save tens of thousands of dollars a year while improving security throughout your site.
As we want to be known for offering the best value in Riverside for remote security guard services and video surveillance technology, we promise to match or beat any quote for comparable services from a local competitor.
Guardian Integrated Security Universal City, Cahuenga/Cahuenga Pass – 91608, California (CA)
Area code (747/818)