Personalized Virtual Security Guard Services in Panorama City and Sherman Oaks, CA
Guardian Integrated Security provides Panorama City and Sherman Oaks with 24/7 virtual security guard services: a reliable, comprehensive, and affordable private security solution for businesses of all sizes and industries. As a locally owned private security company with expertise in video surveillance and on-site/off-site guarding, we are dedicated to delivering the best in innovative, fully customized, and carefully designed virtual guard programs to each of our customers. We are led by a management team with over 60 years of combined industry experience. Having served thousands of satisfied business owners throughout the Greater Los Angeles Area, they can be trusted to develop a strategy that takes into account security challenges common to your industry, unique vulnerabilities specific to your site, and your allocated budget.
From shopping centers to apartment buildings, healthcare centers to banks, the private security experts at Guardian Integrated Security can develop a strategic, fully personalized virtual guarding program to best protect your Sherman Oaks or Panorama City commercial or industrial property. Contact us today to learn more!
---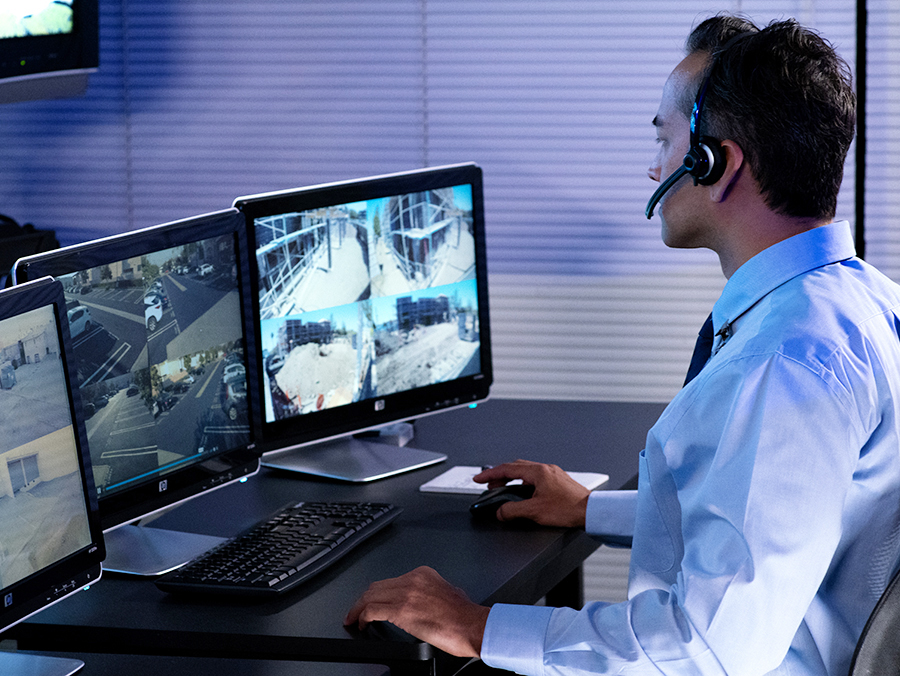 ---
Two-Way Audio Communication, Fast Police Dispatch, and Technologically Advanced Remote CCTV Monitoring
for Panorama City, Sherman Oaks & Surrounding Areas
The remote guards at Guardian Integrated Security's Command Center are well-trained and highly qualified to provide decisive action and real-time response to events that occur on the premises of your Panorama City or Sherman Oaks business. Our guards are able to keep a watchful eye over multiple locations throughout your property through the use of multi-point CCTV security camera systems. Operating from a command center with cutting-edge video surveillance technology, our guards, who are always supervised and highly alert, remotely monitor properties of any size in real time, 24 hours a day, 365 days a year. When suspicious activity is detected, our guards can access the live-stream footage as the event occurs and communicate with any persons on your site via two-way audio speakers. If necessary, we are able to contact local authorities immediately for fast police dispatch.
Trust Guardian Integrated Security to Protect Your Property
For Comprehensive & Reliable Security Coverage, Panorama City and Sherman Oaks
Business Owners & Property Managers Choose Guardian Integrated Security
At Guardian Integrated Security, our remote security guard services are highly adaptable and dependant on each of our client's unique needs. While our plans can be modified, we typically view our virtual guarding programs as consisting of one, two, or three layers of protection:
Live remote monitoring of CCTV security cameras equipped with motion sensors, two-way voice monitoring, infrared/night vision capabilities, and/or facial recognition and license plate recognition software.
Virtual site "look-ins" performed every 30 to 60 minutes. Our remote guards will actively scan your property, even if motion sensors have not been triggered.
At our clients' request, we can also schedule nightly patrols by professionally trained live security guards who are adept at identifying any signs of criminal or suspicious activity.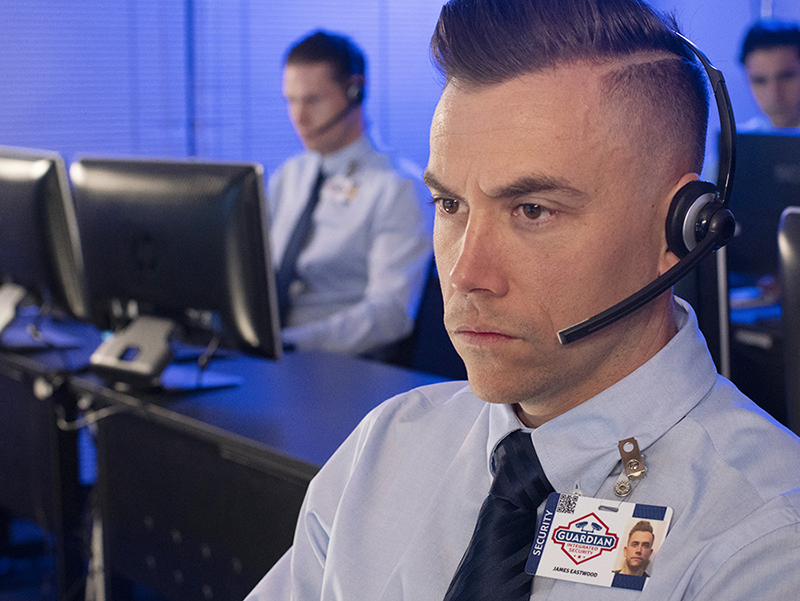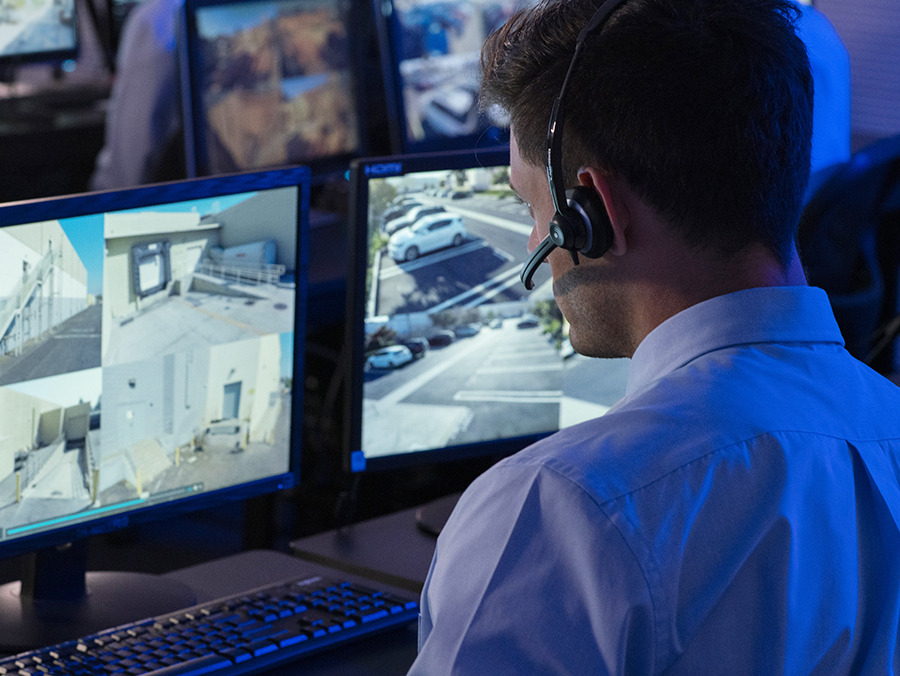 Significantly Reduce Your Security Expenses While Effectively Protecting Your Sherman Oaks or Panorama City Business
with Remote Security Guard Services
By using advanced surveillance technology specifically designed to protect against commercial and industrial security threats, virtual security guards typically cost 60-70% less than traditional on-site security guard services.
Not only are our affordable remote security services ideal for cost-conscious businesses in and near Panorama City and Sherman Oaks, but they can also be used for a range of applications. In addition to after-hours protection, crime deterrence, and loss prevention, remote guarding services are a great solution for:
Alarm Assistance: False alarms are not only an inconvenience, but also a costly error that can result in fees upward of $200. With Guardian Integrated Security's alarm assistance services, you can rest assured knowing our guards will confirm whether or not a triggered alarm is an actual emergency. When someone pushes an alarm, our remote guard will assess the situation and only contact local law enforcement when necessary. We can also supply recorded footage of the incident and/or suspects for further verification.
Monitored Doorman: Manage access to your business, gated area, or unmanned lobby with a remote guard who can reliably ID all persons trying to enter your building.
Lone Worker Monitoring: We can help to provide an additional level of safety and peace of mind for any employees who work after hours, on weekends, or on holidays. We also offer video guard escort for any employees, visitors, or personnel who are leaving your business to return to their parked car or otherwise traveling from one destination to another on your premises.
Workplace Compliance: Having CCTV cameras that your business's authorized personnel can remotely access and review can ensure your employees are following local laws, safety standards, and ethical practices to avoid on-site accidents, liability issues, and fraudulent workers' comp claims. Recorded or live-streaming camera footage can be viewed anytime of the day or night by signing in to our secure online portal. It can also provide evidence that can prove crucial in legal disputes and proceedings.
---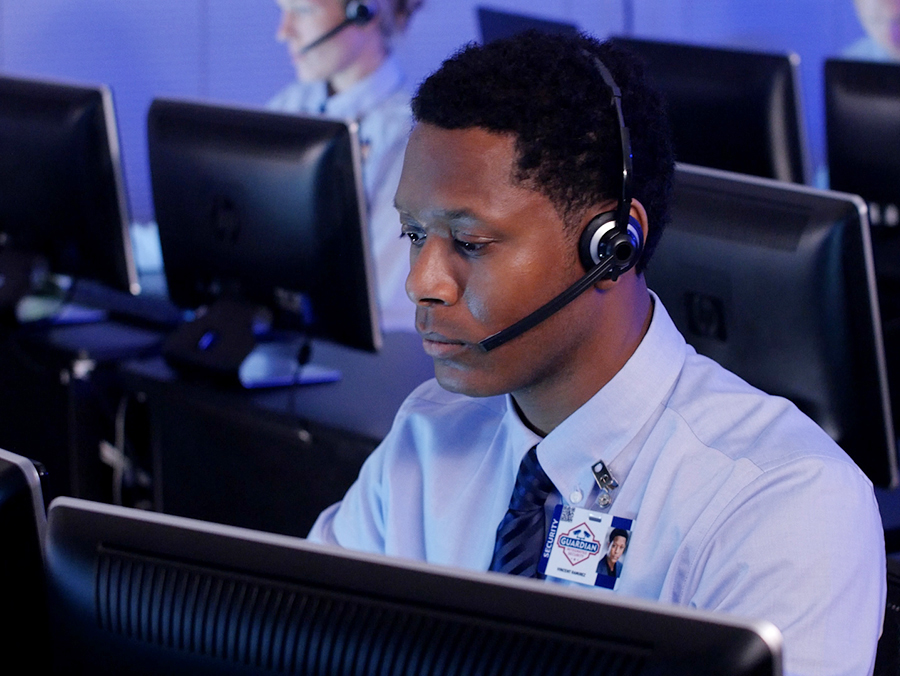 ---
Contact Us Today to Have Our Trustworthy Remote Guards Watch Over Your Panorama City or Sherman Oaks Property
with State-of-the-Art CCTV Surveillance Cameras
Give us a call today to speak to a member of our knowledgeable staff, who can answer any questions you might have. We offer free on-site consultations with our private security experts to create a personalized security plan for your business. We can provide effective virtual guarding programs for nearly any budget and offer unbeatable prices. In fact, we guarantee to meet or beat our competitors' prices for virtual security guard services in and near Panorama City and Sherman Oaks.
Guardian Integrated Security is proud to be a member of the Better Business Bureau, the California Alarm Association (CAA), and the Electronic Security Association (ESA).
Guardian Integrated Security Panorama City – 91402 California (CA)
Area code (818)