Fully Customized Virtual Security Guard Services in Sun Valley & Sunland, CA
Guardian Integrated Security offers Sun Valley and Sunland business owners comprehensive virtual security guard services for unparalleled protection at unbeatable prices. We are a local private security company whose security professionals excel at designing and implementing customized security plans to remotely monitor commercial and industrial properties of all sizes. Led by an owner with over 20 years of experience, and a skilled management team that has earned the trust of thousands of clients throughout Los Angeles, we are highly qualified to identify any areas of vulnerability on your premises and offer expert recommendations to:
Deter trespassers
Discourage loitering
Prevent property damage
Discourage theft & other criminal activity
Lower liability risks
Improve building security
Protect valuable equipment & inventory
Guardian Integrated Security is fully licensed, bonded, and insured. We are a proud member of the California Alarm Association (CAA), Electronic Security Association (ESA), and the Better Business Bureau (BBB).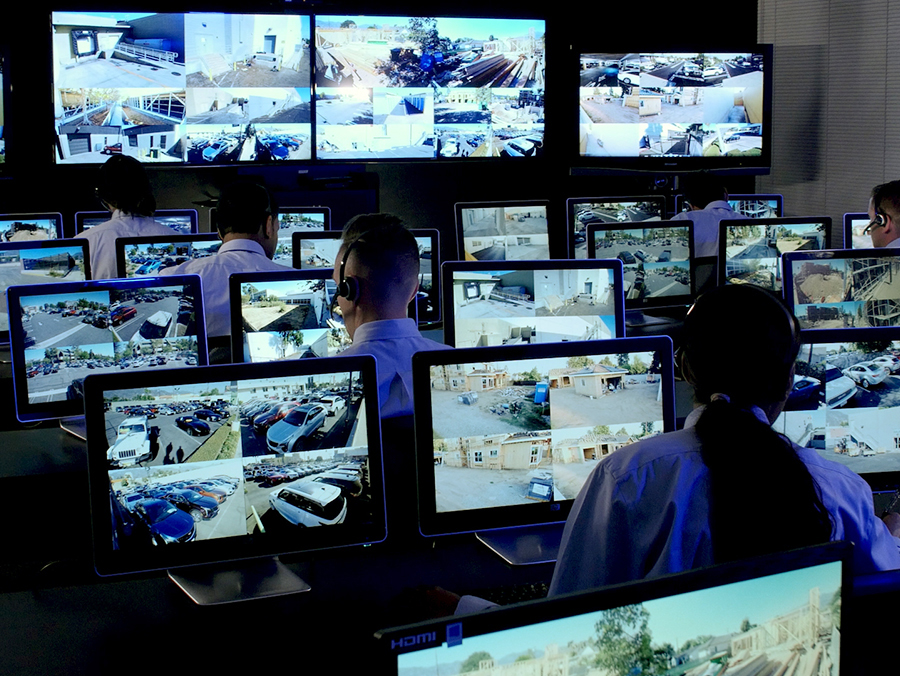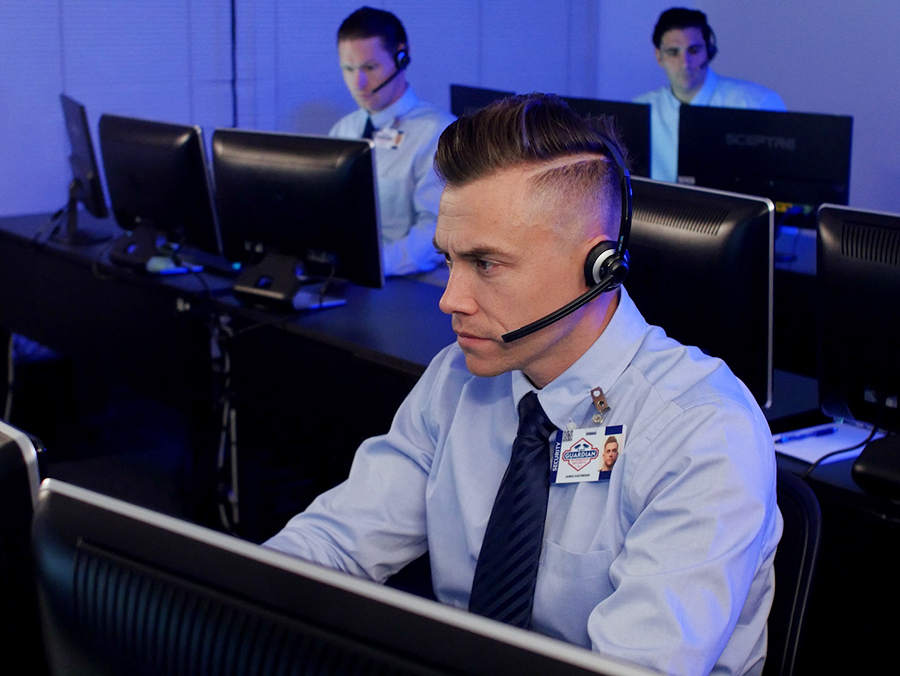 Sunland and Sun Valley's Best Value in Security Camera Surveillance with Live Remote Monitoring for Construction Sites, Parking Lot Security, HOAs, Shopping Centers, and More
At Guardian Integrated Security, we are committed to staying up-to-date with the private security industry's best practices, techniques, and technological innovations. We can confidently say that our remote security guard services are an affordable & effective solution for businesses of any size and industry. Whether you need to deter theft at a scrap metal recycling plant in Sun Valley, protect valuable equipment at a La Tuna Canyon construction site, or improve after-hours protection for an apartment complex, HOA, or gated community in Sunland-Tujunga, you can rely on our remote guards to keep a watchful eye on your property 24 hours a day, 365 days a year.
Over the years, our team has designed, installed, and implemented personalized security plans for a wide range of commercial and industrial businesses, and we are familiar with the unique set of security challenges that can afflict each industry. We are fully equipped to remotely monitor:
Industrial Facilities
Manufacturing Plants
Warehouses
Distribution & Logistics Centers
Cannabis Dispensaries and Grow Facilities
Auto Dealerships
Energy Plants
Construction Sites
Financial Institutions
HOAs
Storage Units/Facilities
Parking Lots and Garages
Medical Facilities
Offices and Commercial Buildings
Property Management
Retail and Shopping Centers
Scrap Metal & Recycling Plant
Trust Guardian Integrated Security to Protect Your Property
Rely on Our Well-Trained Virtual Security Guards to Protect Your Sun Valley, Sunland, or Sunland-Tujunga Business
When you choose Guardian Integrated Security, a member of our management team will visit your property in or near Sun Valley, Sunland, Sunland-Tujunga, Tujunga, La Tuna Canyon, and Shadow Hills for a free on-site consultation. During our visit, we will listen to your security goals and thoroughly assess your property, paying close attention to all exits and entrances, facility perimeters, hallways, stairwells, dark corners, parking lots, and areas that require supplemental protection. After evaluating your site, our management team will apply their 60+ years of collective experience to design a fully customized, industry-relevant security plan that matches your needs and your budget. We'll carefully install strategically placed CCTV security cameras throughout your property, allowing our well-trained virtual guards to remotely monitor the premises in real time and from multiple locations at once.
---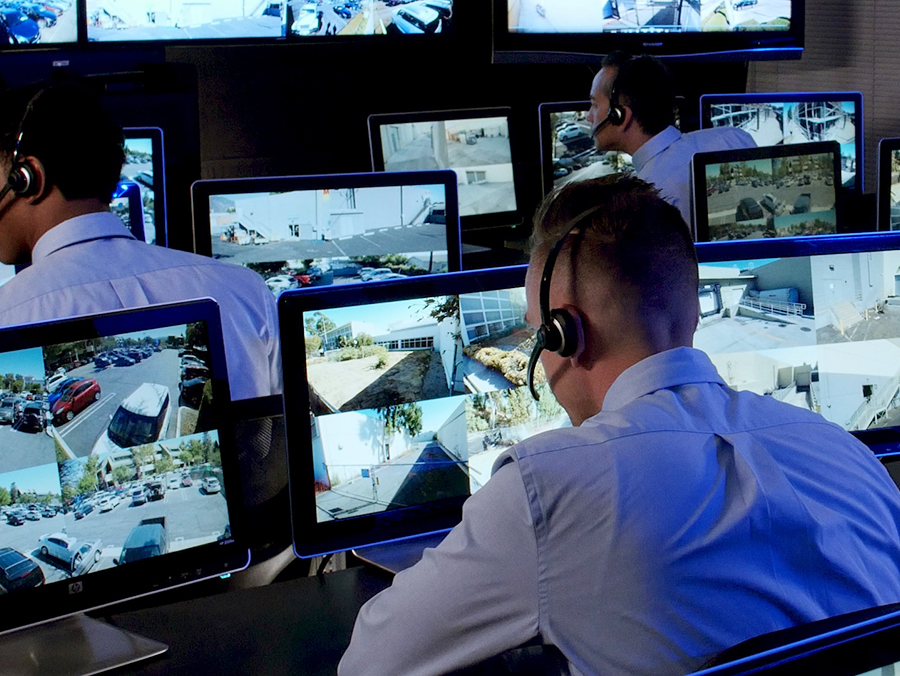 ---
Effective & Affordable 24/7 Live Remote CCTV Monitoring Near Sun Valley, CA
More and more businesses are either replacing or supplementing their traditional on-site security guard services with live remote CCTV monitoring, otherwise known as virtual guard services. Considered the future of private security, virtual guarding offers increased coverage, improved surveillance capabilities, real time response, faster dispatch of local law enforcement, and 24/7 security monitoring of your Sun Valley property. Using two-way loudspeakers, our remote guards can see, hear, and communicate with suspicious persons to offer immediate intervention. With remote guards, you receive reliable, extremely thorough site coverage for a fraction of the expense of on-site guard services. In fact, virtual guarding services are typically 60-70% less costly than traditional security guard services.
Call Today for a Custom On-Site Assessment in Sun Valley, Sunland, Sunland-Tujunga, La Tuna Canyon, or Shadow Hills
Call the professionals at Guardian Integrated Security today, and tell us about your security concerns. We'll schedule your free on-site consultation to begin strategizing how we can meet your security needs at a price you can afford. As part of our ongoing commitment to delivering the best value in virtual guarding to ourSun Valley, Sunland, Sunland-Tujunga, Tujunga, La Tuna Canyon, and Shadow Hills clients, we promise to match or beat any competitor's price.
Guardian Integrated Security Sun Valley, La Tuna Canyon, Shadow Hills – 91352, 91040 California (CA)
Area code (818, 626, 213, 323, 310, 747)