Virtual Security Guard Services at Reasonable Prices for Sylmar, Pacoima, San Fernando & Mission Hills, CA
San Fernando Valley's Best Choice for High Quality, Low-Cost Remote CCTV Camera Monitoring Services
Guardian Integrated Security is a trusted virtual guard company that provides innovative, affordable, and extremely effective security solutions to Los Angeles and San Fernando Valley businesses. By having our trained guards remotely monitor the surveillance equipment at your site, you'll be able to keep your property safe and secure 24 hours a day, 365 days a year, for a fraction of the cost of traditional on-site security guard services. Whether you are looking to reduce theft at a retail store in Mission Hills, increase after-hours protection for a bank and ATM in Pacoima, or reduce theft and control access at a warehouse in San Fernando, our virtual guard services will be custom tailored to meet your specific needs.
Virtual guarding is ideal for guarding properties of all types and sizes, including but not limited to:
Construction sites
Warehouses
Manufacturing facilities
Banks & ATMs
Car dealerships
Chemical plants
Retail stores
Cannabis dispensaries
Healthcare clinics
Distribution centers
Scrap metal recyclers
Energy/utility companies
Business parks
Parking lots/garages
Storage units
Multi-tenant housing
Large apartment complexes
High-rise condominiums
Our dedicated team applies their 60+ years of experience to create personalized security plans for each of our clients. By providing exceptional protection, superior customer service, and highly competitive prices, Guardian Integrated Security provides the best value for private security in the San Fernando Valley area, including Sylmar, Pacoima, Mission Hills, Arleta, Lake View Terrace, Hansen Dam/Hansen Hills, and Kagel Canyon.
---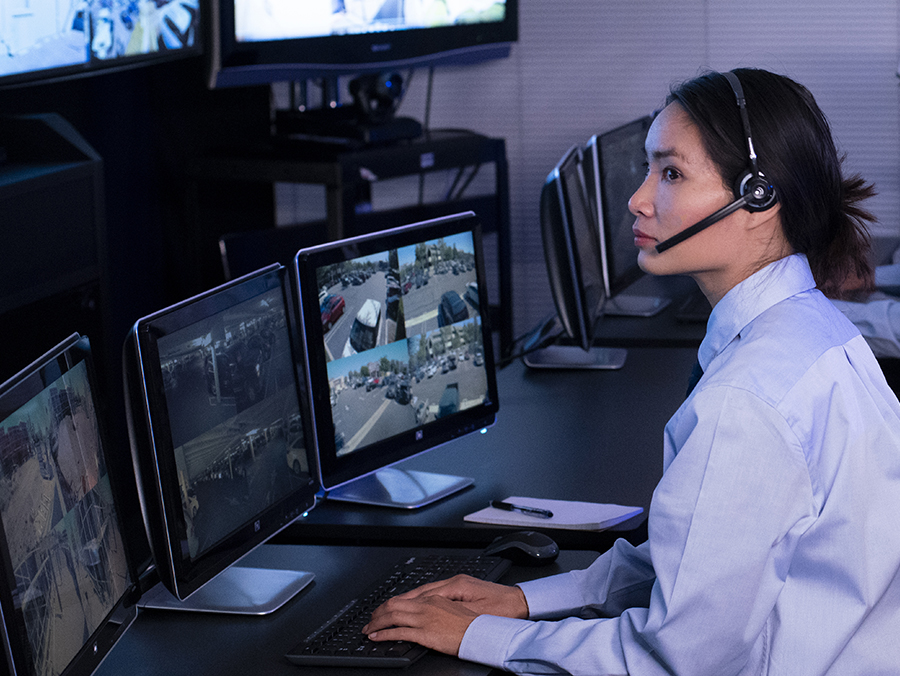 ---
Protect Your Sylmar, Mission Hills, Pacoima, Arleta, or San Fernando Property Against Theft, Vandalism, and Trespassing with Our Fully Customizable Virtual Guard Services
Call today for your free on-site security assessment. We begin with a thorough assessment of your site in order to identify all potential security vulnerabilities, such as exit and entry points, areas with low lighting or hidden corners, and areas where valuable equipment or inventory are stored. After reviewing your priorities, budget constraints, and any additional concerns, we will discuss our findings and recommendations with you, and then develop a custom security plan that addresses each of your specific security needs.
Trust Guardian Integrated Security to Protect Your Property
State-of-the-Art Surveillance Equipment • Trained Guards • 24/7 Remote Monitoring
At Guardian Integrated Security, we are dedicated to providing high quality virtual guard services for Sylmar, Pacoima, Arleta, San Fernando, Mission Hills, and surrounding areas. That's why we use the latest security technology and employ trusted, professionally-trained security personnel to monitor your site 24 hours a day, 7 days a week.
With our advanced surveillance systems, your CCTV cameras can come with a number of cutting-edge features, such as:
Facial recognition
License plate identification
Motion detecting
Thermal imaging
Night vision/infrared capabilities
True night and day clarity
Virtual Guard Services Offers Sylmar, Pacoima, San Fernando & Mission Hills Businesses Effective & Reliable Protection at a Fraction of the Cost of On-Site Security Guard Services
By having security cameras recording activity at your site 24/7 and trained guards ready to intervene in real time when suspicious activity is detected, we essentially turn each of your CCTV cameras into a virtual guard. Unlike a physical security guard, a virtual guard doesn't have to take breaks, won't fall asleep, and doesn't call in sick.
Our command center is well staffed 24 hours a day, 365 days a year, and our guards are constantly supervised. When suspicious activity is detected, our guards will use two-way loudspeakers to notify the intruder(s) that they are being observed and recorded. If this isn't enough to scare them off, then we will notify the police immediately. With our video clips and snapshots of the suspect and/or criminal activity, we're able to provide verifiable evidence that will help catch the suspect and hold them accountable.
While a business could have their site patrolled around the clock by physical security guards, they wouldn't be able to provide the recorded footage or fast response that's possible with a virtual guard service.
At Guardian Integrated Security, our virtual guard services are not only extremely effective, they also cost far less than traditional security guard services. As a result, when businesses in Sylmar, Pacoima, San Fernando, and Mission Hills switch from having on-site security guards to remote guarding, they can expect to see their security costs reduced by as much as 60-70%!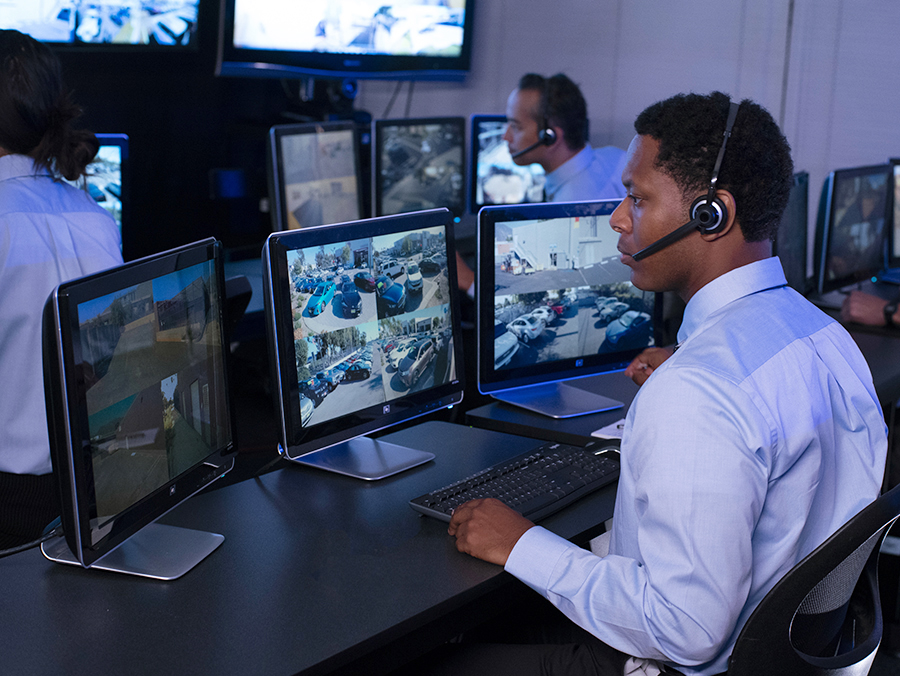 Contact Guardian Integrated Security for the Best Value in Remote Monitoring Services Available In and Near
Sylmar, Pacoima, San Fernando & Mission Hills, CA
Call us today to take advantage of the most affordable and effective way to protect your property. Using intelligently-designed security strategies, state-of-the-art surveillance technology, and expertly-trained security personnel to monitor your property, Guardian Integrated Security's virtual guard services will protect your business from theft, trespassing, vandalism, and other criminal behaviors. This service can also be customized to meet a variety of other needs, such as alarm assistance, lone worker monitoring, workplace compliance, and door/gate access control.
To get started, schedule your free on-site consultation and estimate. We guarantee to meet or beat our competitors' prices on remote surveillance monitoring or virtual guard services in Sylmar, Pacoima, Mission Hills, Arleta, Lake View Terrace, Hansen Dam/Hansen Hills, Kagel Canyon, and surrounding areas.
Guardian Integrated Security is a fully licensed and insured private security company. We are also members of the California Alarm Association (CAA) and the Electronic Security Association (ESA).
Guardian Integrated Security Sylmar, San Fernando & Mission Hills – 91342, 91340, 91341, 91345 California (CA)
Area code (747, 818 )