The Best Choice for Cost-Effective Virtual Security Guard Services in Chatsworth & Canoga Park, CA
Guardian Integrated Security is a fully licensed and insured private security company that provides businesses in and near Chatsworth and Canoga Park, including Porter Ranch, Granada Hills, West Hills, Bell Canyon, and West Chatsworth with high quality video surveillance monitoring by remote security guards, also known as virtual guard services. Highly affordable yet extremely effective virtual guard services can be customized to meet nearly any security need, from discouraging and reducing internal and external theft to increasing site safety and preventing fraudulent workers compensation claims.
---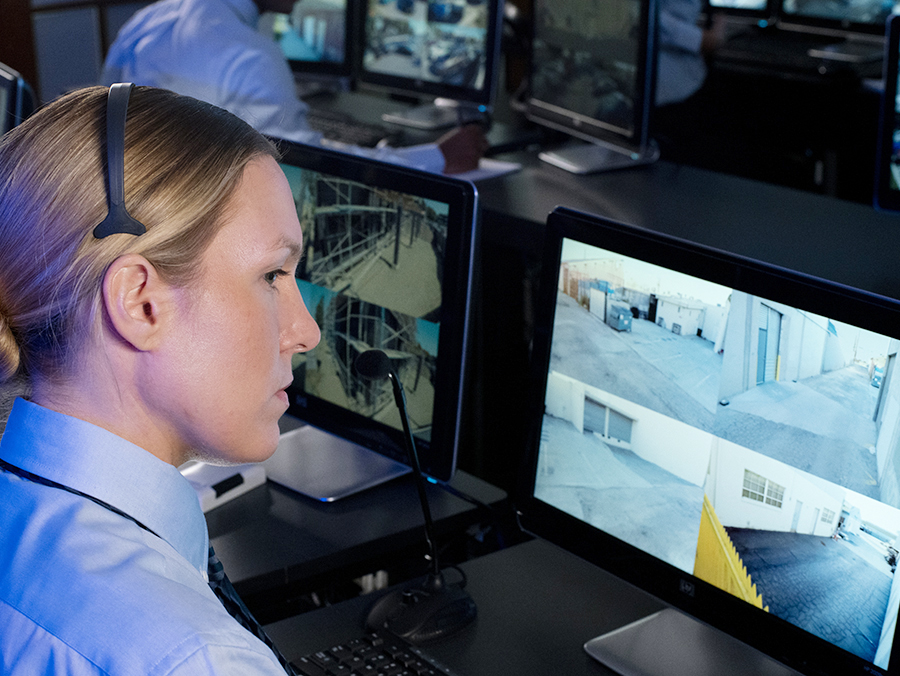 ---
State-of-the-Art Surveillance Equipment – Live 24/7 Monitoring by Trained Remote Guards – Solutions for Every Industry
Led by a management team with over 60 years of combined experience in the security industry, Guardian Integrated Security can be relied upon to design and implement effective security plans for a wide range of commercial and industrial businesses, including but not limited to:
Retail stores, strip malls & shopping centers
Corporate office buildings
Construction sites
Banks, ATMs & financial institutions
Parking lots & garages
Metal recycling plants
Energy plants
Museums
Manufacturing warehouses
Marijuana dispensaries
Storage facilities
Distribution & logistics companies
Gated communities and apartment buildings
Healthcare facilities
Car dealerships
School campuses
Over the years we have earned the trust of thousands of satisfied clients, who can attest to our superior service, breadth of industry knowledge, and honest business practices.
Trust Guardian Integrated Security to Protect Your Property
Guardian Integrated Security Offers Free, Convenient On-Site Security Assessments & Estimates
Call today to schedule an on-site security assessment anywhere in Chatsworth, Canoga Park, Granada Hills, Porter Ranch, West Hills, and surrounding areas. Guardian Integrated Security is a member of the Better Business Bureau, the California Alarm Association (CAA), and the Electronic Security Association (ESA).
Personalized Virtual Guarding Solutions Designed by Industry Experts to Address the Specific Security Concerns & Needs of Your Chatsworth or Canoga Park Business
At Guardian Integrated Security, we are highly experienced in creating highly effective security plans for businesses of all kinds. Whether you are looking to reduce car theft and break-ins at a private parking structure in Canoga Park, prevent loss at a retail store in Granada Hills, or increase security and safety at a distribution center in Chatsworth, our dedicated team has the knowledge and expertise to provide a security solution that will address your site's specific threats, concerns, and vulnerabilities at a price you can afford.
Virtual Guarding Offers Businesses in Chatsworth, Canoga Park, Granada Hills, and Nearby Areas a Broad Range of Benefits & Applications, Including But Not Limited To:
Crime deterrence
Loss prevention
Lone worker monitoring
Operations monitoring
Workplace compliance
Fraud prevention
Alarm assistance
Video virtual guard escort
Remote doorman
Gate access control
Evidence in legal disputes
Upholding health & safety protocols
Call Guardian Integrated Security Today to Learn More!
Give Your Chatsworth or Canoga Park Business Enhanced Protection While Saving Up to 60-70% on Security Costs by Switching from On-Site Physical Guards to Virtual Guarding
Guardian Integrated Security is dedicated to offering the best value in virtual guarding services to businesses in Canoga Park, Chatsworth, Granada Hills, Porter Ranch, West Hills, Bell Canyon, West Chatsworth, and the surrounding area. Our virtual guarding service involves having advanced video surveillance systems installed throughout your property and remotely monitored in real time by the trained guards at our fully equipped command center. We have access to the latest surveillance equipment available in the industry, including CCTV security cameras with state-of-the-art capabilities, such as true night and day clarity, infrared night vision, license plate identification, and facial recognition. Your cameras can record activity 24 hours a day and alert our off-site guards to investigate when there's suspicious movement or activity detected. Our guards use two-way loudspeakers to communicate with anyone at your site and ward off intruders by letting them know they are being observed and recorded. If needed, we can dispatch the local police and provide them with security camera footage of the incident and/or suspect(s).
In addition, your cameras' footage can be reviewed by your business's authorized personnel at any time of the day or night and prove useful as evidence in criminal investigations, workers comp claims, and legal disputes.
Our remote video surveillance plans come at a fraction of the cost of traditional on-site security guards. Typically 60-70% less than physical security guard services, virtual guard services can easily save businesses tens of thousands of dollars a year!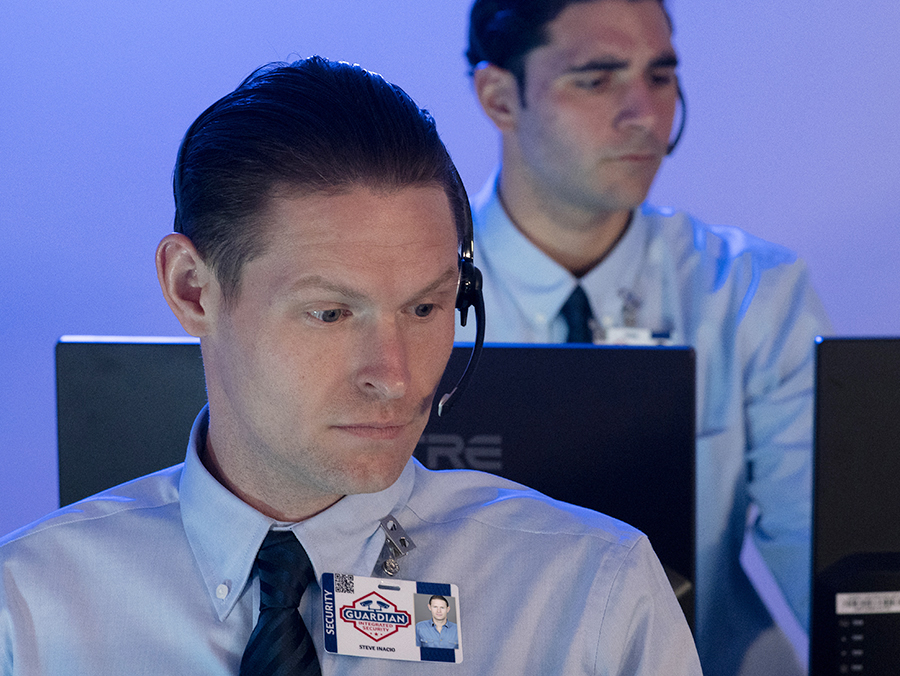 With Guardian Integrated Security's Customizable Virtual Guarding Programs, Your Chatsworth or Canoga Park Business Can Get a Level of Protection Appropropriate for Its Needs
At Guardian Integrated Security, we understand how important high quality remote surveillance services can be to Canoga Park and Chatsworth businesses. That's why our comprehensive virtual security plans are designed to be as economical as they are effective. In order to accommodate the needs of our diverse range of clients, we design personalized security plans and offer fully customizable virtual guarding programs. Depending upon your business's specific set of needs, we will typically provide a variation of one of the following three programs:
CCTV camera surveillance with real time intervention by our remote guards when triggered by motion detectors.
CCTV camera surveillance with real time intervention by our remote guards when triggered by motion detectors plus proactive look-ins every 30-60 minutes.
CCTV camera surveillance with real time intervention by our remote guards when triggered by motion detectors plus proactive look-ins every 30-60 minutes and once-a-night patrols by BSIS-licensed security guards in a marked vehicle.
We Guarantee to Beat Any Competitor's Quote for Remote Security Guard Services and Video Surveillance In or Near Canoga Park and Chatsworth, CA
Remote security guard services are quickly becoming the gold standard in private security because of their lower cost point, comprehensive surveillance capabilities, and effectiveness at deterring criminal activity. Contact us today to speak to a member of our knowledgeable staff to schedule an on-site walk-through and consultation.
Guardian Integrated Security Chatsworth, Porter Ranch & Granada Hills – 91311, 91326, 91344 California (CA)
Area code (747, 818)