Cost-Effective Virtual Guard Services with Remote Video Surveillance for
Glendale & Eagle Rock Businesses
For high quality virtual guard services at a great rate in the Glendale area, choose Guardian Integrated Security. We are a privately owned, trusted private security company led by a management team with over 60 years of combined industry experience. Over the years, thousands of satisfied customers have come to rely on us for our industry knowledge, high-quality, personalized protection, and competitive prices. Using state-of-the-art security technology and professionally trained guards, we're able to effectively monitor businesses of all sizes and any industry throughout Glendale, Eagle Rock, Atwater Village, and surrounding areas, 24 hours a day, 7 days a week.
Virtual Guard Services Can Be Customized to Meet the Security & Surveillance Needs of Any Business
Our cost-effective and fully customizable remote guarding solutions can be designed to meet the needs of a wide range of commercial and industrial businesses and locations, from manufacturing plants and industrial facilities, to retail stores, car dealerships, office buildings, and more. Not only will remote guarding help you deter crime and keep your property, assets, visitors and personnel safe and secure, but it can also be used to enforce workplace compliance, promote adherence to health and safety protocols, discourage fraudulent workers comp claims, control access of doors, gates, and other checkpoints, and more.
Trust Guardian Integrated Security to Protect Your Property
Advanced Remote Video Surveillance Technology, Fast Response Times, and Delivers Reliable Security to
Glendale, Eagle Rock, & Atwater Village 24 Hours a Day, 7 Days a Week
Guardian Integrated Security's virtual guard services give our clients access to the latest advancements and capabilities in surveillance technology. In addition to providing 24/7 coverage of your business, they can also come equipped with any of the following features:
True night and day clarity
Facial recognition software
License plate identification
Motion sensors
Night vision
Infrared capabilities for thermal imaging
Recorded and live camera footage can be viewed by our remote guards as well as client-approved personnel any time of the day or night. It can also be shared with local law enforcement to verify a crime in progress or provide clear images of a suspect(s). Access to recorded camera footage can also prove invaluable for use in legal proceedings.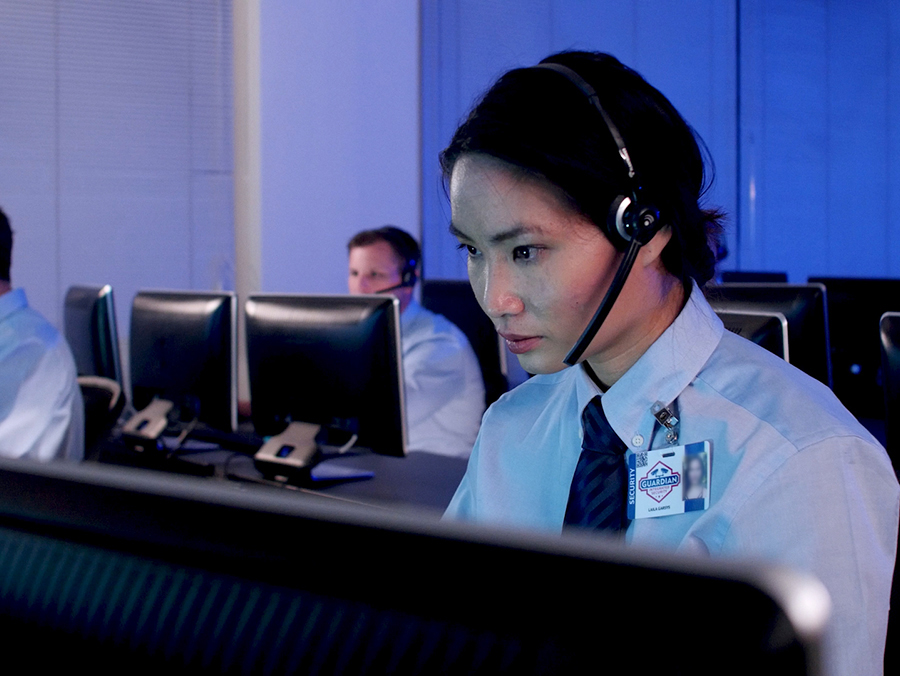 Why Virtual Guard Services Are Fast Becoming the Preferred Security Solution Amongst Glendale Businesses
Through carefully designed security plans and advanced surveillance technology, remote guarding can be more effective than on-site security guards at deterring theft, trespass, loitering, vandalism, and other forms of criminal activity. With virtual guard services, one guard at our Command Center is able to monitor multiple CCTV security cameras throughout your building and immediately intervene in the event of a security incident or breach. The same guard can alert intruders through a 2-way loudspeaker system that they are being watched and recorded, which typically scares them off your property and discourages them from returning. Additionally, if our guard determines that the police are needed, we are able to connect with the local authorities within minutes, ensuring the fastest possible response times.
Reduce Your Security Costs by Replacing On-Site Guard Services with Virtual Guard Services
Because we make it possible for businesses to get enhanced protection without having to rely on large teams of physical, on-site security guards to stand watch and patrol their property, our virtual guard services can reduce their private security costs by as much as 60-70%.
Due to its low cost, versatility, and demonstrated effectiveness, it's no wonder that virtual or remote guarding is quickly becoming the preferred private security strategy amongst Glendale area businesses. If you'd like to learn more about Guardian Integrated Security's virtual guard services, call us today.
Guardian Integrated Security is proud to be a member of the California Alarm Association (CAA), the Electronic Security Association (ESA), and the Better Business Bureau (BBB).
---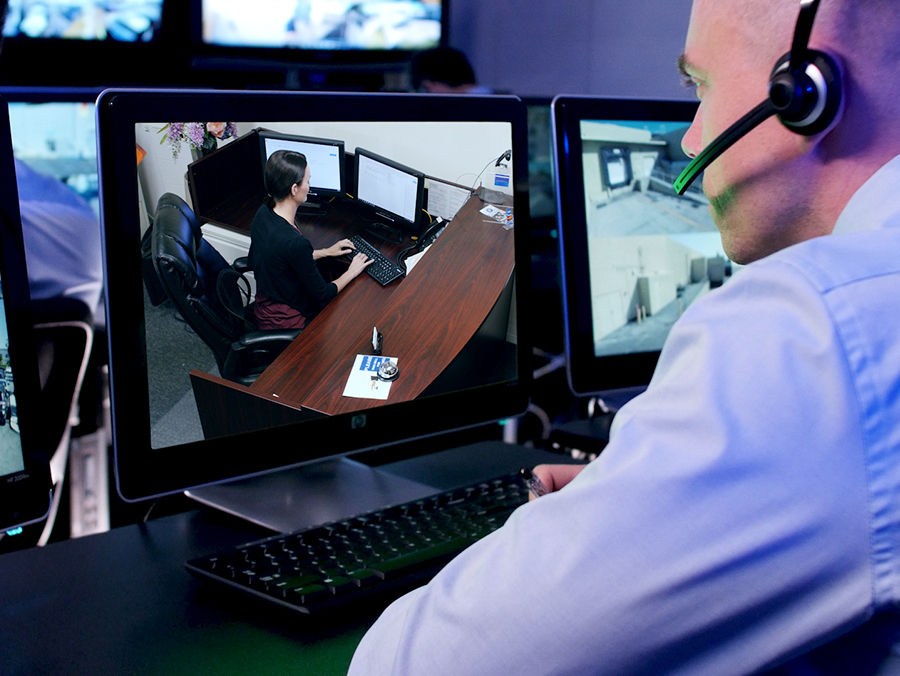 ---
Personalized Security Solutions for Commercial and Industrial Businesses
Throughout Glendale, Atwater Village, and Eagle Rock, Ca
At Guardian Integrated Security, we understand that there isn't a one size fits all solution when it comes to security. That's why we offer fully customizable virtual security services. We start by having one of our security experts provide a free on-site assessment and consultation. During this visit, we evaluate your security goals, priorities, and concerns as well as determine your property's primary threats and vulnerabilities. After reviewing our findings, we present a personalized security plan to not only address your unique security needs but also work with your allowable budget.
When You Need a Trusted Video Surveillance Company Serving Eagle Rock, Glendale,
Atwater Village, and Surrounding Areas, Call Guardian Integrated Security
Free On-Site Consultations. Personalized Security Solutions. Will Match or Beat Any Competitor's Price!
Call Today! One of our friendly staff members can answer any questions you might have. You can also schedule an on-site walk-through with one of our experienced security advisors, who provide you with a detailed security assessment. Because we want to give our client's the best value in private security possible, we offer extremely competitive pricing on our high-quality virtual guard services. In fact, if you find a quote from another virtual guard company serving the Glendale, Eagle Rock, or Atwater Village area, we promise to match or beat it.
Guardian Integrated Security Glendale, Eagle Rock, & Atwater – 91201, 91202, 91203, 91204, 91205, 91206, 91207, 91208, 91210, 90041, 95301 California (CA)
Area code (818, 323/626, 209)