North Hollywood, Valley Village & Valley Glen Businesses Choose Virtual Guard Services When They Want the Best Value in Private Security Protection
Guardian Integrated Security is a locally owned private security company that is dedicated to providing businesses in North Hollywood, Valley Glen, Valley Village, and surrounding areas with innovative and personalized security solutions that are effective, reliable, and affordable. Our virtual guard services consist of having highly trained, constantly supervised guards remotely monitoring private commercial and industrial properties with the use of advanced, strategically placed security cameras. Any time our advanced surveillance system detects suspicious activity or movement, our guards will be alerted. Using the live feed from on-site security cameras, they will assess the situation and determine the required response. Typically, they will announce their presence over a two-way loudspeaker and dispatch local law enforcement, when necessary.
With a virtual guard service protecting your business, you'll effectively deter theft, vandalism, trespassing, loitering, soliciting, and other criminal activities, increase safety, and capture video footage that could potentially be used in a court of law–all for a fraction of the cost of on-site security guard services. Call Guardian Integrated Security today to learn more.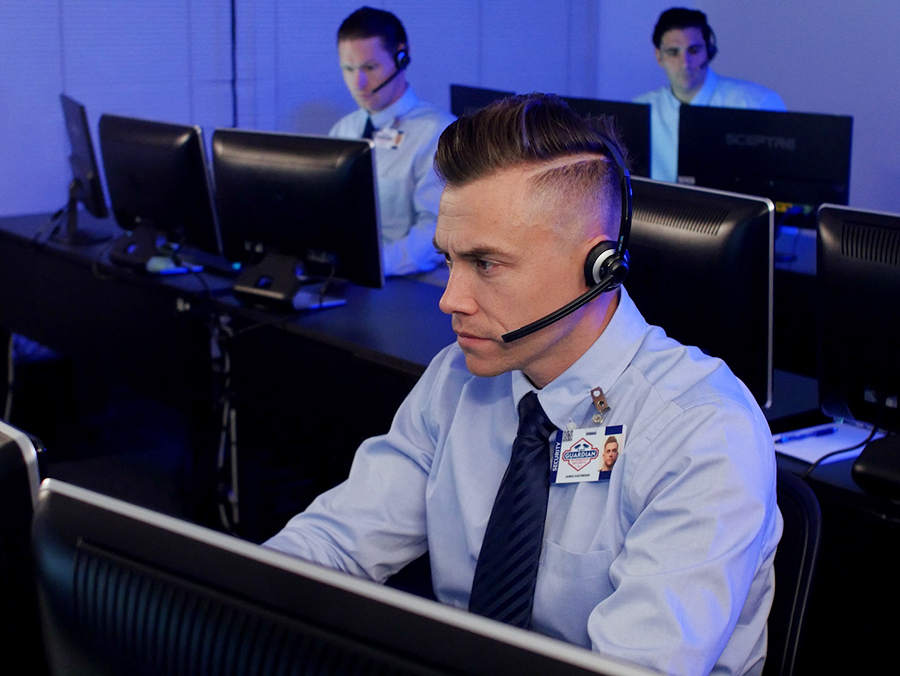 Free On-Site Consultations from Trusted Security Professionals for Commercial Property Owners in
North Hollywood, Valley Village & Valley Glen, CA
When you choose Guardian Integrated Security, you receive the benefit of a dedicated management team with over 6 decades of combined experience in designing, implementing, and managing highly effective, fully customizable security plans. Our process begins with a thorough on-site assessment of your property, where we discuss your primary security threats and identify your most vulnerable areas, such as blind corners, entry/exit points, loading docks, enclosures with high-value equipment and inventory, long rows of shelving in warehouses, exposed or unattended machinery, and more. After presenting our findings, we then work with you to determine the ideal solution for your needs and allocated budget.
Guardian Integrated Security provides high quality security services to a wide range of commercial and industrial businesses, including industrial warehouses, car dealerships, cannabis facilities/dispensaries, parking lots and garages, office buildings, financial institutions, and more. Whether you are a property manager looking to increase building security for your Valley Village apartment complex, or a business owner who needs after hours protection for your North Hollywood parking garage, we have the equipment, staff, and advanced industry knowledge to deliver a personalized, low-cost security plan to effectively protect your property and assets.
Trust Guardian Integrated Security to Protect Your Property
Our Low-Cost Remote Security Guard Services Protect North Hollywood Businesses From Vandalism,
Theft, Trespassing, and Other Criminal Activity
At Guardian Integrated Security, we use advanced CCTV surveillance equipment and the industry's best practices to save our customers up to 60-70% of the costs of traditional security guard services! Because they come at a fraction of the cost of on-site security guards, remote security guards are fast becoming the preferred security solution for businesses throughout the Greater Los Angeles Area.
---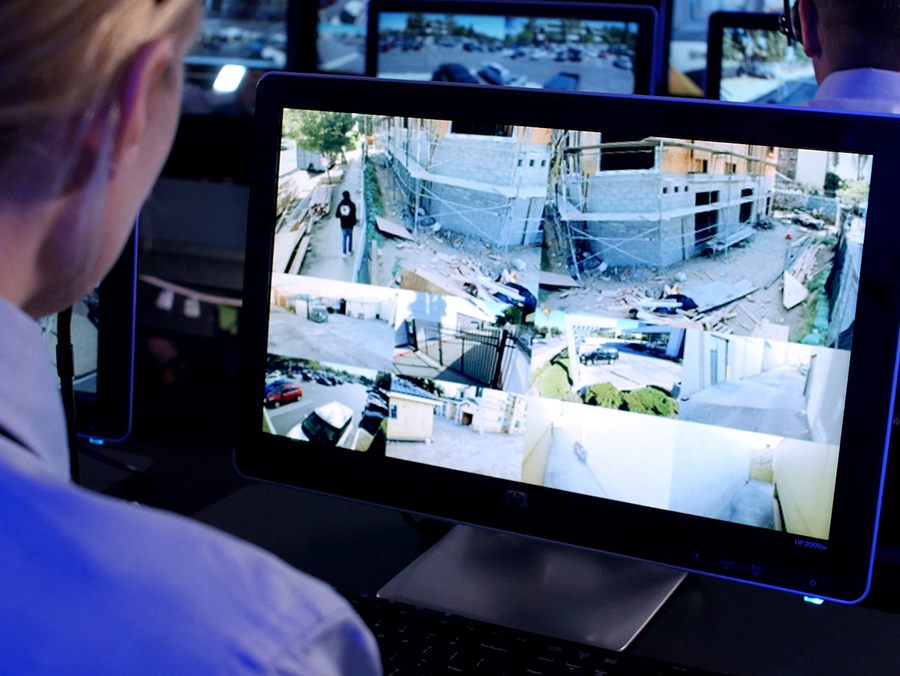 ---
24/7 Live Remote CCTV Monitoring Services for North Hollywood, Valley Glen, and Valley Village, CA
Our remote guards keep watch when you can't be there: 24 hours a day, 7 days a week. Clients can even log in to their account and view their site remotely, any time of the day or night.
Guardian Integrated Security utilizes the latest advancements in CCTV security camera technology, such as true night and day clarity, night vision, infrared capabilities, facial recognition software, license plate identification, and more. In addition, the recorded video footage can prove invaluable in court proceedings, criminal hearings, and workers' comp cases. But we don't rely on technology alone.
At Guardian Integrated Security, each of our security plans is fully adaptable but generally consists of one, two, or three levels of protection, depending upon the unique needs of a client and their property.
Remote monitoring of CCTV cameras: We will install CCTV video surveillance equipment strategically throughout your site. These cameras have motion sensors that, when triggered, notify our well-trained remote guard who can then inspect the appropriate video monitor in real-time. Using two-way audio speakers, our remote guard can not only see any suspicious activity as it happens, but can also communicate with potential intruders to let them know that they are being observed and recorded.
Regularly scheduled virtual "look-ins" every 30-60 minutes: Our remote guards do not simply wait for a motion sensor to be tripped. Professionally trained to notice any unusual activity or unauthorized personnel, they take proactive measures to scan your site in regular 30 or 60 minute intervals.
Nightly on-site patrols by fully licensed & reliable security guards: Some clients prefer to incorporate a visible security presence in addition to their virtual guard services. We can provide once-per-night security patrols, during which a physical security guard will visit your property in a clearly marked patrol vehicle.
Call Today! We Guarantee to Match or Beat Our Competitors' Prices on Remote Security Camera Monitoring Services Anywhere in North Hollywood and Surrounding Areas.
Guardian Integrated Security is a privately-owned, fully licensed and insured virtual security guard company serving North Hollywood, CA and surrounding areas. We're also proud to be a member of the California Alarm Association (CAA), the Electronic Security Association (ESA), and the Better Business Bureau (BBB). Over the years, thousands of business owners and property managers have come to rely on our skilled management team for their extensive hands-on experience, honest business practices, and affordable prices.
Contact us today to schedule a comprehensive on-site security assessment with one of our experienced private security professionals. We will walk through your property with you, then provide a detailed estimate and up-front quote. We offer extremely competitive pricing, and guarantee to match or beat any of our competitors' prices for comparable virtual security guard services in and near North Hollywood, Valley Glen, Valley Village, and surrounding areas!