Van Nuys, CA's Best Choice for Virtual Security Guard Services
Guardian Integrated Security provides Van Nuys business owners with innovative virtual security guard services at cost-competitive prices. We are a locally owned private security company that excels at implementing custom-designed remote security camera monitoring solutions for commercial and industrial clients. We pride ourselves on our ability to help our customers reduce internal/external theft and liability risks, as well as deter trespassing, vandalism, loitering, property damage, and criminal activity. With our virtual guard services, you can experience the peace of mind that comes with knowing that your property is reliably monitored by well-trained security professionals.
---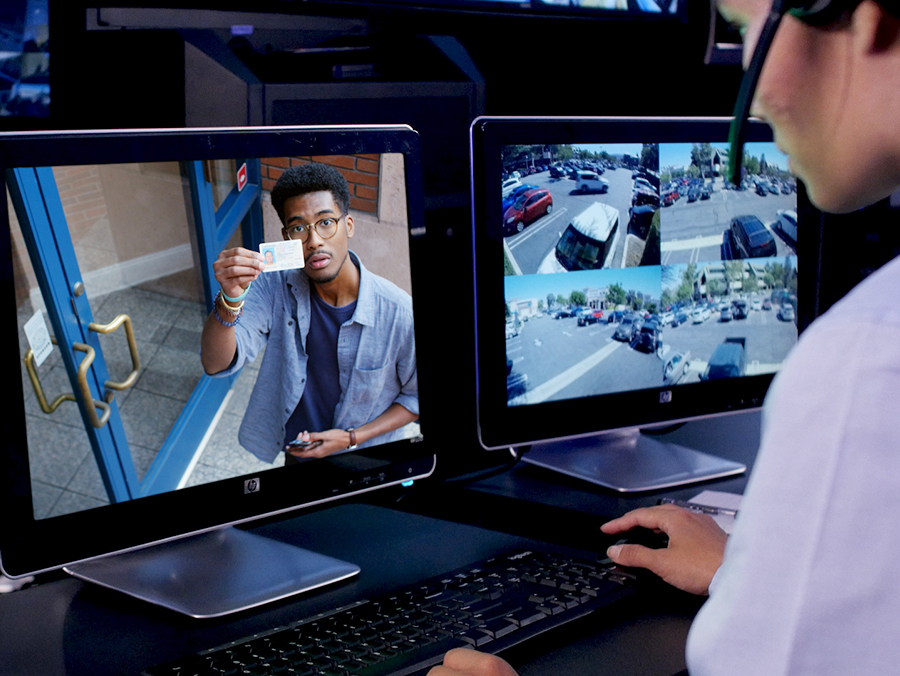 ---
Why Guardian Integrated Security's Remote Guarding Services Are Ideal for Providing Afterhours or Supplemental Protection to Businesses In & Near Van Nuys, CA
Virtual guarding, or remote CCTV monitoring, is one of the safest, most reliable and affordable security solutions available to businesses in or near Van Nuys, North Hills, and Lake Balboa–no matter its size and industry.
By strategically placing CCTV security cameras throughout your property, we are able to have one of our remote guards do the work of a whole team of traditional security guards. In fact, unless you need an on-site guard to provide physical protection or to perform specific post order duties, such as accepting packages, answering phones, or giving directions, virtual guarding can provide even greater security coverage at a fraction of the cost of traditional on-site security guard services.
With an on-site security guard, there are higher labor costs, increased liability, and natural limitations in how long they can work and what they are able to observe, recall, and report. By contrast, not only is remote guarding as much as 60-70% less expensive than traditional guard services, but also a virtual guard "never sleeps." Instead of having one guard standing watch or patrolling your grounds, you have security cameras recording all activity throughout the day, and when unusual movement or activity is detected after your normal business hours, one of the skilled guards at our command center will be immediately notified. Our command center is manned 24 hours a day, 365 days a year and fully equipped with the latest surveillance equipment technology. This means that with virtual guarding, your business would save money and benefit from enhanced coverage.
Our fully customizable virtual security programs are ideal for protecting:
Car dealerships
Retail stores and shopping centers
Construction sites
Financial institutions
Parking lots/garages
Private parking facilities
Corporate office building entrances
Energy plants
Cannabis manufacturing facilities
Marijuana dispensaries
Metal recycling plants
Distribution & logistics companies
Gated communities, HOAs, and apartment buildings
Industrial warehouses
And more!
Protect Your Commercial Office Building in Van Nuys With Affordable & Highly Effective Remote CCTV Monitoring Services
At Guardian Integrated Security, our management team has decades of experience securing & protecting office buildings throughout the Greater Los Angeles area. Let us help you maintain a safe work environment for your commercial office building or executive office in/near Van Nuys, CA. We offer multiple levels of protection depending upon your security needs. Our basic virtual guarding service starts with setting up a personalized security solution that includes a plan for installing your CCTV surveillance cameras and motion sensors or alarms. We have a large selection of security camera equipment with advanced technological features, such as facial recognition, license plate recognition, and night vision/infrared capabilities. Our remote guards are notified the instant a motion sensor or alarm is tripped and can communicate with suspicious persons using two-way audio. For the next level of protection, our remote guards can provide proactive virtual "look-ins" every 30-60 minutes. And for clients who want a greater level of protection, we can also incorporate nightly patrol services performed by a live security guard who will arrive in uniform at your Van Nuys, North Hills, or Lake Balboa property in a clearly marked, highly visible security vehicle.
Professional 24/7 Live Remote CCTV Monitoring for Hospitals, Urgent Care,
Health Clinics, and Medical Facilities in Van Nuys, CA
The well-trained guards at Guardian Integrated Security's command center offer unparalleled remote security camera monitoring services for medical facilities of any size throughout Van Nuys, North Hills, and Lake Balboa. When supplemented with traditional standing guards, our virtual guards are able to provide an additional layer of security along the perimeter of your healthcare facility. Our cameras will allow our guards to monitor your entry ways, exits, front desk/reception areas, visitor lots, parking garages, and more. Medical facilities require monitoring both day and night, and our cameras never stop recording–they do not take breaks, fall asleep, or get distracted on the job. Because all footage can be accessed by property owners and authorized personnel at anytime and from anywhere, our high-resolution camera footage can also prove invaluable in the event of unauthorized access or departures, fraudulent workers comp claims, and criminal investigations. Call us today to learn more about our remote CCTV monitoring solutions for hospitals, healthcare clinics, doctor offices, dental offices, and other medical facilities in Van Nuys, North Hills, Lake Balboa, California, and the surrounding area.
Trust Guardian Integrated Security to Protect Your Property
Cannabis Security, Van Nuys, CA: Fully Customized Virtual Guarding Programs for Marijuana Dispensaries, Stores, Manufacturers, and Cultivation Sites
A well-developed virtual guarding security plan offers affordable, highly effective, and technologically advanced protection for cannabis businesses in or near Van Nuys. Using our motion-detecting surveillance equipment at strategic locations throughout your site that are monitored remotely by our trained guards, you'll reduce theft, vandalism, property damage, loitering, and more. If you have a marijuana dispensary, weed cultivation farm, or CBD manufacturing plant in the local area, call Guardian Integrated Security today to learn how virtual guarding can help improve security at your site.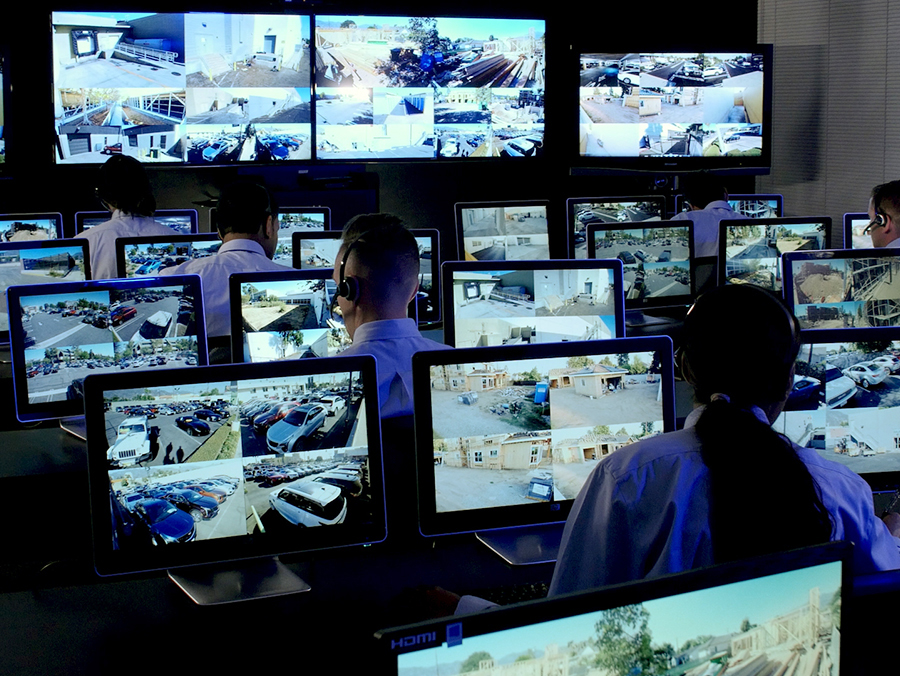 San Fernando Valley's Best Choice for Self-Storage Facilities in Van Nuys Looking for Remote Security Surveillance Services
For optimal safety and protection of your self-storage facility in Van Nuys, rely on Guardian Integrated Security. We will install CCTV security cameras along facility perimeters, gates, fences, stairwells, dark corners, elevators, management offices, above storage unit doors, entrances, and exits to ensure thorough site coverage. We'll also post signs throughout your storage facility, notifying all persons on your property that video surveillance equipment is in use. Actively drawing attention to your security measures can serve as valuable reassurance to current clients, a viable marketing strategy for potential renters, and a deterrent to criminals. Equipped with two-way audio speakers, our remote guards can communicate with anyone on your property either to confirm that they have authorized access or to ask them to leave your premises immediately. Typically, criminals will leave once they learn that they are being recorded and observed. If local law enforcement is needed, we will alert them immediately and provide any video evidence that they need.
Van Nuys, CA Business Owners: Call Guardian Integrated Security to Schedule a FREE On-Site
Consultation for Your Custom-Designed Security Plan
Call on the surveillance specialists at Guardian Integrated Security today! Our management team has over 60 years of combined experience in the private security industry and are dedicated to leveraging the latest in private security techniques and technology to help our clients get maximum protection from their security budgets. We offer free consultations that include an on-site assessment by one of our managers and an upfront quote. Our prices are extremely competitive. In fact, we guarantee to match or beat any competitor's quote.
Guardian Integrated Security Van Nuys – 91405, 91406, 91411, 91470, 91482, 91496, 91499 California (CA)
Area code (818, 323)